9 super easy ways to save points when traveling to a new city
This post contains references to products from one or more of our advertisers. We may receive compensation when you click on links to those products. Terms apply to the offers listed on this page. For an explanation of our Advertising Policy, visit this page.
Exploring new cities is one of my favorite things.
There's something about the thrill of flying in late in the day, walking around the city at dusk and waking up in a hotel, ready to see sights in the daylight that keeps me coming back for more.
Consequently, another one of my other favorite things to do is redeem miles. I've almost exclusively traveled on points and miles over the past few years, giving me tens of thousands of dollars worth of heavily discounted travel.
With that in mind, I always look for ways to save points and miles when I travel somewhere new. I like to spend as few miles as possible when traveling so that I can take more trips. That said, I do this without compromising the quality of my trip — meaning I still try and fly in premium cabins and stay in nicer hotels when possible.
Here, I'll give you a few simple ways to save points and miles when traveling to a new city. These tips apply to international and domestic travel, so make sure to bookmark the article and refer to it the next time you book a city break.
Let's dive in!
For more TPG news delivered each morning to your inbox, sign up for our daily newsletter.
How to save points on flights

Airfare is often the most expensive part of any points and miles fueled trip. That said, it's possible to bring down the cost of an award ticket if you know where to look. Here are a few of my best tips.
Compare the cost of tickets with multiple transfer partners
It's always smart to diversify your points and miles portfolio — namely, by earning transferable points. You can earn these points with credit cards and then transfer them to different airlines and hotel transfer partners, giving you a ton of options for redeeming miles.
For example, American Express Membership Rewards points transfer to Avianca LifeMiles, British Airways Avios and Delta SkyMiles. Better yet, it has transfer partners in each of the three major airline alliances, so you can effectively book any award flight with these points and miles.
With that in mind, always check prices across multiple transfer partners when booking your flights with your transferable points.
Say you're booking a flight from New York to Chicago. You'll want to checkpoints prices for flights operated by American, Delta, JetBlue and United as each airline operates this route. Even though some of these airlines aren't Amex transfer partners, you can book their flights with alliance partners.
I fly this route often, and I tend to book United flights with Avianca LifeMiles and Delta flights with Delta SkyMiles. I've also transferred points to British Airways Avios to book an American ticket on this route.
Further, be sure to check flights into all nearby airports. For the example above, you'll want to check flights out of New York (LGA), New York-JFK and Newark (EWR). Chicago has two airports as well — Chicago-O'Hare (ORD) and Chicago-Midway (MDW) — but only Southwest flies to Midway from New York.
To illustrate this, I pulled New York to Chicago award ticket prices on a handful of Amex transfer partners and found the following pricing for a one-way flight in economy:
| | | |
| --- | --- | --- |
| Airline | Transfer Partner | Points Price |
| American Airlines | British Airways Avios | 9,000 |
| Delta Air Lines | Delta SkyMiles | 6,000 (basic economy) |
| United | Avianca LifeMiles | 7,500 |
| JetBlue | JetBlue TrueBlue | 7,400 |
As you can see, there are various ways to book a flight from New York to Chicago with Amex points. You can save points by flying Delta or United over American if award space is available. That said, it may make sense to book a more expensive option if you can use elite status benefits or if a flight departs at a better time.

Related: How to redeem American Express Membership Rewards for maximum value
Keep an eye out for flash sales and other promotions
Sometimes airlines have limited-time sales on award tickets. Delta — for example — offers Flash Sales. These sales temporarily discount certain routes so that you can score a great deal. We've seen excellent deals in the past like 16,000 SkyMiles round-trip tickets from the U.S. to Europe and ultra-cheap domestic tickets.
Continuing on SkyTeam sales, Flying Blue offers monthly sales on international flights every month called Promo Rewards. We haven't seen a U.S. to Europe sale in a while, but these are likely suspended due to the coronavirus outbreak. Keep an eye on the Flying Blue Promo Rewards page for when they return. I've scored excellent transatlantic deals with these sales.
On the other hand, American Airlines frequently offers Web Special awards that offer a huge discount over standard awards. These sales are offered on a flight by flight basis and aren't listed online. Instead, you see them when you search for flights. For example, this Web Special flight from Dallas-Ft. Worth (DFW) to Chicago costs 10,000 and 20,000 miles in economy and business class, respectively. This is slightly lower than the award chart price.

Related: Maximizing redemptions with American Airlines AAdvantage
See if you can add a stopover for free

Plan on taking a multi-stop trip? Try and maximize stopover rules if you can. Stopovers are offered by some loyalty programs and let you add a free flight to your itinerary. Sometimes these must be between the inbound and outbound flight, and some can be used at any time.
The former is employed by United MileagePlus and its infamous Excursionist Perk. You can use this perk to add a free one-way flight to any international itinerary, so long as the one-way flight isn't within the region where you start your itinerary. This means you can book something like Newark (EWR) to London (LHR) and Frankfurt (FRA) To Newark, and add a free one-way flight between London and Frankfurt.

On the other hand, Alaska Airlines Mileage Plan offers a free stopover on all one-way tickets. Your entire ticket must be booked with a single partner and Alaska Airlines, but the stopover is pretty open-ended. For example, say you want to book Dubai (DXB) to New York-JFK on Emirates. You can add a free flight from New York to Seattle (SEA) on Alaska Airlines a few months later for no extra miles. This trick gives you an outbound flight for another trip for free.

Alternatively, you can book New York to Hong Kong (HKG) via Dubai (DXB) with Emirates, and you can stop in Dubai for as long as you'd like.

Other programs that include stopovers are Air Canada Aeroplan and ANA Mileage Club. Check out our full guides to these loyalty programs to see their respective rules on stopovers.
Being familiar with major stopover rules means you can maximize your points and miles to book multiple trips for the price of one. This can save massive amounts of points and something I wish I knew when I first started with points and miles.
Related: How to get a free (or almost free) stopover in the Middle East
How to Save hotel points

There are plenty of ways to save hotel points when traveling to new cities too. These tips can be applied across most major hotel loyalty programs, so you can save points across the board. Let's take a look.
Consider staying outside of the city center
One easy way to save points on hotels is to stay outside of the city center. This doesn't mean staying in the suburbs per se, but rather staying in a neighborhood nearby. This works especially well in large cities like New York and London, where hotels sprawl throughout the city.
For example, here in New York City, you can stay at the Aloft in Long Island City, Queens for just 25,000 Marriott Bonvoy points per night. This hotel is located just one Subway stop away from Midtown Manhattan and is in the heart of the booming Long Island City neighborhood.

This is 10,000 points cheaper than the Aloft in the Financial District. These hotels are nearly identical but located in different neighborhoods. Compare and contrast if the more central location is worth the extra points. If you plan on exploring the city, you may opt for the Long Island City hotel since it's near the subway and lower cost.

Related: An introduction to New York City's neighborhoods
Use free night certificates for high-cost stays
Many hotel credit cards come with annual free night certificates. For example, the Marriott Bonvoy Brilliant™ American Express® Card includes an annual free night certificate worth up to 50,000 Marriott Bonvoy points. On the other hand, the Hilton Honors American Express Aspire Card includes a free weekend night certificate that can be used at any Hilton hotel. The information for the Hilton Aspire Amex card has been collected independently by The Points Guy. The card details on this page have not been reviewed or provided by the card issuer.
Save these certificates for times when you want to book high-end hotels that cost a lot of points. In these cases, you're best off saving your points as they're more flexible and can be used whenever you'd like. Certificates can only be used in full and are usually valid for a year, so it's best to use them for high-value redemptions.
These certificates can be extremely valuable too. For example, you can use a 50,000 point certificate to spend a night at the W Hollywood. This hotel costs nearly $400 a night next spring, giving you a cool 0.8 cents per point in value. This is in-line with TPG's most recent valuation and nearly pays for the Bonvoy Brilliant card's $450 annual fee (see rates and fees).

Related: 6 great uses of Marriott 35,000-point free night certificates
Keep an eye out for discounted redemptions
Hotels often run sales on hotel stays during slow travel times. Marriott calls these PointsSavers and they offer limited-time discounts on a variety of different properties worldwide. These deals aren't listed in full but show when searching for hotels on the Marriott site. Keep an eye out for them as they can sometimes present a good value — especially if you're booking longer stays.

Related: Beginner's guide to Marriott Bonvoy
Take advantage of free nights on long stays
Finally, many hotels offer a free night on stays of four or five days. Marriott Bonvoy, Hilton Honors and IHG Rewards Club each offer these, and they can help you save a ton of points on longer stays. This is especially true if you're staying at high-end properties.
On the Marriott side, those booking five award nights or longer get the fifth night free. So if you book a five-night stay, you're only charged the number of points required for a four-night stay. Even better, this applies to every fifth night, so a 10-day award stay would get two free nights. This can save you hundreds of thousands of points if you're booking long stays in high-end hotels.

Likewise, Hilton Honors offers a fifth night free to all Hilton Honors elite status members. Unlike Marriott, though, you can only get free nights on award stays 20 days or less, giving you a maximum of four free nights on longer stays.

Thankfully, it's easy to earn Hilton elite status. You'll get Hilton status with any one of Hilton's four cobranded credit cards. This suite of cards offers entry-level Silver status on the no-annual-fee Hilton Honors American Express Card (see rates and fees) and top-tier Diamond status with the Hilton Honors American Express Aspire Card.
Finally, IHG Rewards Club only offers a fourth night reward to members that hold the IHG Rewards Club Premier Credit Card. If you have the card, your fourth night reward will automatically appear when booking a four-night stay on the IHG website. This benefit alone makes the card more than worth it for IHG loyalists that redeem points for longer stays.

Related: 5 ways to maximize free hotel night rewards during the pandemic
Pay cash when it makes sense
One of my biggest tips for saving miles may seem counterintuitive to some: pay cash when it makes sense. Especially when booking travel during coronavirus, you can often find low-cost flights and hotel rooms where it makes sense to pay cash instead of using your points and miles.
For example, this flight from Atlanta (ATL) to Miami (MIA) is just $38 in basic economy and $73 in standard economy on American Airlines. The same flight can be booked for 9,000 Avios, giving you just 0.74 cents per point in value after factoring in taxes and fees. This is even lower if you book the basic economy ticket.

This is significantly lower than TPG's 1.5 cents per point valuation for Avios. Likewise, it's even lower than TPG's valuation for Amex and Chase points that can be transferred to the program. With this in mind, I recommend paying for the flight out of pocket as the points would be better used on another redemption that provides a higher value.
Related: How to decide whether to use cash or miles for airline tickets
You can use a travel portal to book cheap flights too

Still don't want to pay cash? Those with a Chase Ultimate Rewards credit card can use points to cover paid flights through the Chase Ultimate Rewards Travel Portal. Chase Sapphire Reserve cardholders can redeem for paid flights at 1.5 cents per point, while those with a Chase Sapphire Preferred Card can redeem at 1.25 cents per point. This is still lower than TPG's Ultimate Rewards valuation but better than what you'll get by transferring points to cover cheap flights.
For example, Sapphire Preferred cardholders can book the $38 basic economy Atlanta to Miami ticket discussed earlier for 2,968 points with $0 out of pocket. Even better, Sapphire Reserve cardholders can book it for just 2,534 points. This is a far better deal than transferring 9,000 points to British Airways and you'll earn AAdvantage miles on the ticket.

You can also use the Capital One Venture Rewards Credit Card for travel expenses at a rate of 1 cent per mile. This means you can use 3,710 Capital One miles to cover the flight, which is a solid deal compared to booking with a transfer partner.
Related: Sweet spots: The best ways to use Chase Ultimate Rewards points
The same goes for hotels
Mid-tier and budget hotels can sometimes be a good use of hotel points, but it makes more sense to pay cash when rates are cheap. For example, check out this one-night stay at the Four Points by Sheraton in Downtown Dubai.

You'll pay either 17,500 Marriott Bonvoy points or $54 per night after taxes and fees. This means you get just 0.3 cents per point in value for your points, which is much lower than TPG's valuation. With that in mind, I'd pay for the stay as the points can be better used to cover a more expensive stay in the future.

Plus, you'll earn points when you pay the cash rate. I'd personally earn 810 Marriott Bonvoy points on this stay as a Marriott Platinum Elite member. Additionally, I'd earn an extra 500 points as a welcome gift for a grand total of 1,310 points. This is worth $10.48 based on TPG's most recent valuations, which is a solid 19.5% return on a $54 stay.
Keep an eye out for promotions too
Further, hotels often run promotions for both points earning and redemption. Keep an eye out for these — if they're good enough, it may make sense to either pay for your stay of use points to book. On the earning side, all the major hotel groups offer great earning promotions from time to time. These can give you huge points earning potential — especially on cheap stays.
For example, Marriott is currently running a promotion that offers 2,500 bonus points per stay, with 5,000 bonus points awarded after three stays. It may be worth chasing the 5,000 point bonus if you're staying at low-cost hotels on a road-trip or similar. If split out over three stays, you'd earn 12,500 points, equal to $100 based on TPG's most recent valuation.

Related: Promotions that will make your next hotel stay more rewarding
Start earning transferable points
One of the key takeaways for saving points and miles when visiting a new city is flexibility. One of the easiest ways to remain flexible with points and miles is by having a transferable points credit card. As discussed, these cards earn bank-issued points that can be transferred to a handful of airlines and hotel partners.
Three of the most popular transferrable points cards are Chase Ultimate Rewards, American Express Membership Rewards and Capital One miles. Here's a quick overview of the best cards you can use to earn each of these points.
Start with Chase Ultimate Rewards if you're new to miles and points. Even though I prefer Amex points to Chase points, Chase's infamous 5/24 rule prohibits anyone who has opened five or more new credit cards in the last 24 months from opening a Chase card. It's in your best interest to start with Chase and then move on to Amex cards so you can open these cards without issue.
Here's a look at two of the best Chase cards: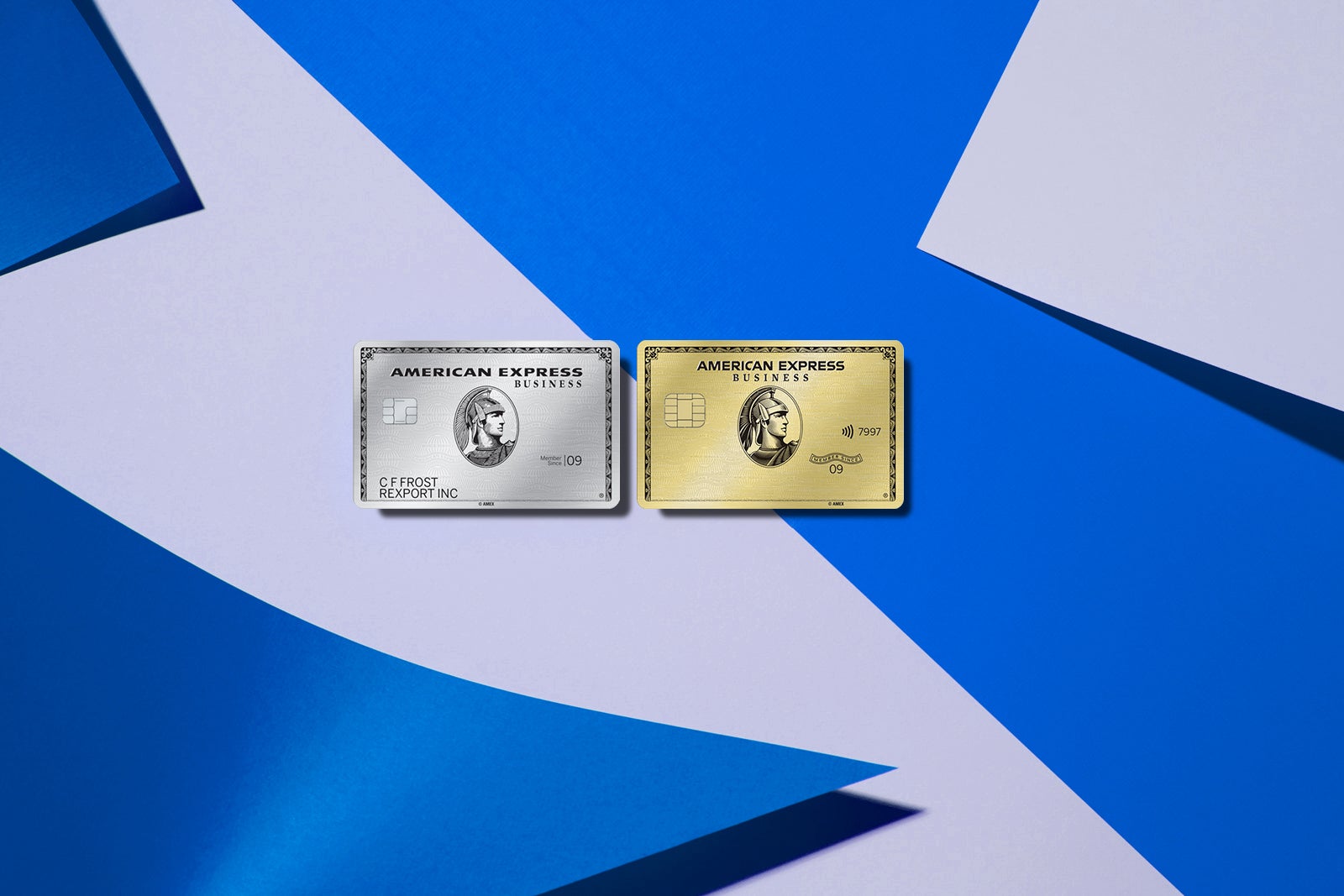 American Express has a wider range of cards that have various bonus spend categories, travel benefits and — of course — fees. I prefer Membership Rewards to Ultimate Rewards as the program has more high-value transfer partners that are best used for business and first-class airfare.
Here are three of the best American Express cards for earning Membership Rewards points:
The information for the Amex Green Card has been collected independently by The Points Guy. The card details on this page have not been reviewed or provided by the card issuer.

Finally, you can earn Capital One miles. These points transfer to a handful of airline and hotel loyalty programs at 2:1.5 and 2:1 transfer rate. Even though you're "losing" miles when you transfer points, you can still get an excellent redemption value on high-end airfare. Additionally, you can use points to cover paid travel expenses at a rate of $0.01 per point. This can be good for covering Uber rides, paid flights and hotel stays.
Capital One Venture Rewards Credit Card: Earn 100,000 bonus miles when you spend $20,000 on purchases in the first 12 months from account opening, or still earn 50,000 miles if you spend $3,000 on purchases in the first 3 months.
Related: TPG beginner's guide: Everything you need to know about points, miles, airlines and credit cards
Bottom line
As someone that takes multiple trips per year, I try and save miles where I can. In this article, I showed you various ways to save points and miles when you travel to a new city. Bookmark this article and refer to it the next time you book a trip — it might help you save thousands of points in the process.
For rates and fees of the Marriott Bonvoy Brilliant Amex card, click here.
For rates and fees of the Hilton Honors Amex card, click here.
Feature photo By Raymond Boyd/Getty Images
Sign-up Successful!
Welcome to The Points Guy!
The All-New United Quest℠ Card
WELCOME OFFER: Up to 100,000 bonus miles
TPG'S BONUS VALUATION*: $1,040
CARD HIGHLIGHTS: 3X miles on United® purchases
*Bonus value is an estimated value calculated by TPG and not the card issuer. View our latest valuations here.
Apply Now
More Things to Know
Earn 80K bonus miles after you spend $5,000 on purchases in the first 3 months your account is open. Plus, an additional 20K bonus miles after you spend $10,000 in the first 6 months
$250 Annual Fee
Earn 3X miles on United® purchases, 2X miles at restaurants, on select streaming services & all other travel, 1X on all other purchases
Earn 3X miles on United Airlines purchases
Earn 2X miles at restaurants and on select streaming services
Earn 2X miles on all other travel
Earn 1X mile on all other purchases
Each year, receive a $125 credit on United® purchases and two 5k-mile anniversary award flight credits. Terms apply.
Regular APR
16.49% to 23.49% Variable
Balance Transfer Fee
Either $5 or 5% of the amount of each transfer, whichever is greater.
Recommended Credit
Excellent, Good