Checking out: Zach Honig's 7 favorite moments from 7 years at TPG
This post contains references to products from one or more of our advertisers. We may receive compensation when you click on links to those products. Terms apply to the offers listed on this page. For an explanation of our Advertising Policy, visit this page.
"How do I get your job?" It's one of the questions I get most often when I share a special flight or hotel experience. It's understandable — a job as a full-time travel writer is hard to beat in almost any circumstances, but it's truly extraordinary at TPG, given our focus on leveraging miles and points for high-end aspirational trips.
My journey with The Points Guy started in 2015 when I joined as Editor-in-Chief about five years after the site had first launched. It was a dream job. And the dream continued to unfold and evolve as the site grew. For the last several years, I've had the opportunity to do even more first-person reporting and storytelling as TPG's first Editor-at-Large, but even a dream job doesn't continue forever.
For me, that means it's time to move on to the next adventure, where I'll turn my passion for travel and rewards into tangible perks that can bring incredible experiences within reach for millions of people.
I'll have more to share about the next stop on my own journey on my Instagram and Twitter accounts very soon. But, in the meantime, I didn't want to simply quietly depart from the site that has not only been a big part of my life, but also the digital home for my travel tips and stories for so many years.
At the risk of getting nostalgic, here are my favorite moments and fun flashbacks from my time here at TPG, from the early years all the way through 2021.
2015: The future of Starwood Hotels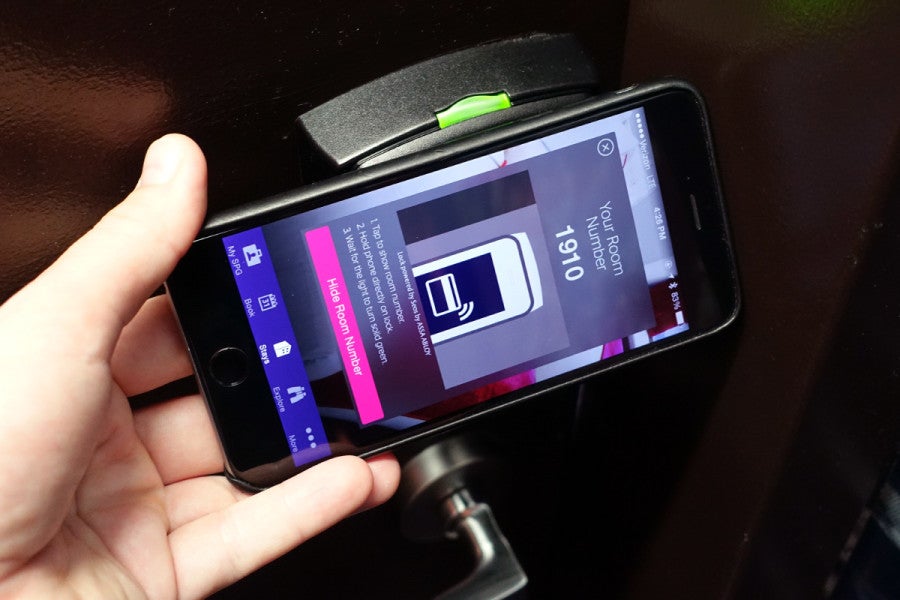 During my first few weeks as Editor-in-Chief, I worked to help build TPG's profile at brands we already regularly covered — including, at the time, Starwood Hotels and Starwood Preferred Guest.
One of my first trips was a short journey from New York to Connecticut to visit One Star Point (the chain's former headquarters) for a look at what was to come. There wasn't a hint of the true "future of Starwood Hotels," but it wouldn't be long before we began covering every detail of the merger with Marriott and SPG's new home under Bonvoy.
2016: Chase Sapphire Reserve launch

"Grab a pen." It was Chase's PR team on the other end of the phone.
They were calling to give me a full rundown of the Chase Sapphire Reserve. The news to come ended up taking points and miles mainstream, while simultaneously boosting TPG's profile seemingly overnight. It was such a big deal that I even posted a Reserve card video unboxing, a detailed Q&A, card comparisons and plenty of other follow-ups.
Despite the 100,000-point bonus back during the card's 2016 launch, I don't think anyone realized just how much of an impact the Reserve would have right away though — demand was so high for Chase's fancy new card that the issuer ran out of metal!
2017: United's final 747 flight

My first flight to Asia was on a United 747, bringing me from Chicago (ORD) to Beijing (PEK) for a summer at the 2008 Summer Olympics.
I logged dozens of more flights on United's 747s over the years, but none were as special as our farewell journey from San Francisco (SFO) to Honolulu (HNL). The double decker was loaded with aviation enthusiasts, United employees and even a Hawaii-bound customer or two.
The retirement was swift, with United's former 747 fleet making its way to a temporary home in the California desert before eventually ending up at a scrapyard in Mississippi. While the airline's Polaris business seat represents a marked improvement, I definitely miss climbing the stairs to the second deck of United's Queen of the Skies.
2018: Reviewing Singapore's new A380

Traveling on a nearly empty factory-fresh A380 from Airbus headquarters in Toulouse, France (TLS), to Singapore Airlines' hub at Changi Airport (SIN) was another clear highlight of 2017, but my revenue flight a few months later in 2018 may even have that delivery flight beat.
I reviewed the airline's new business class while also capturing photos and videos for TPG's suites review, all during an eight-hour trip from Sydney (SYD) to Singapore. Hopefully, I'll get to fly the "new" suite myself someday soon.
2019: Dreamliner for one, please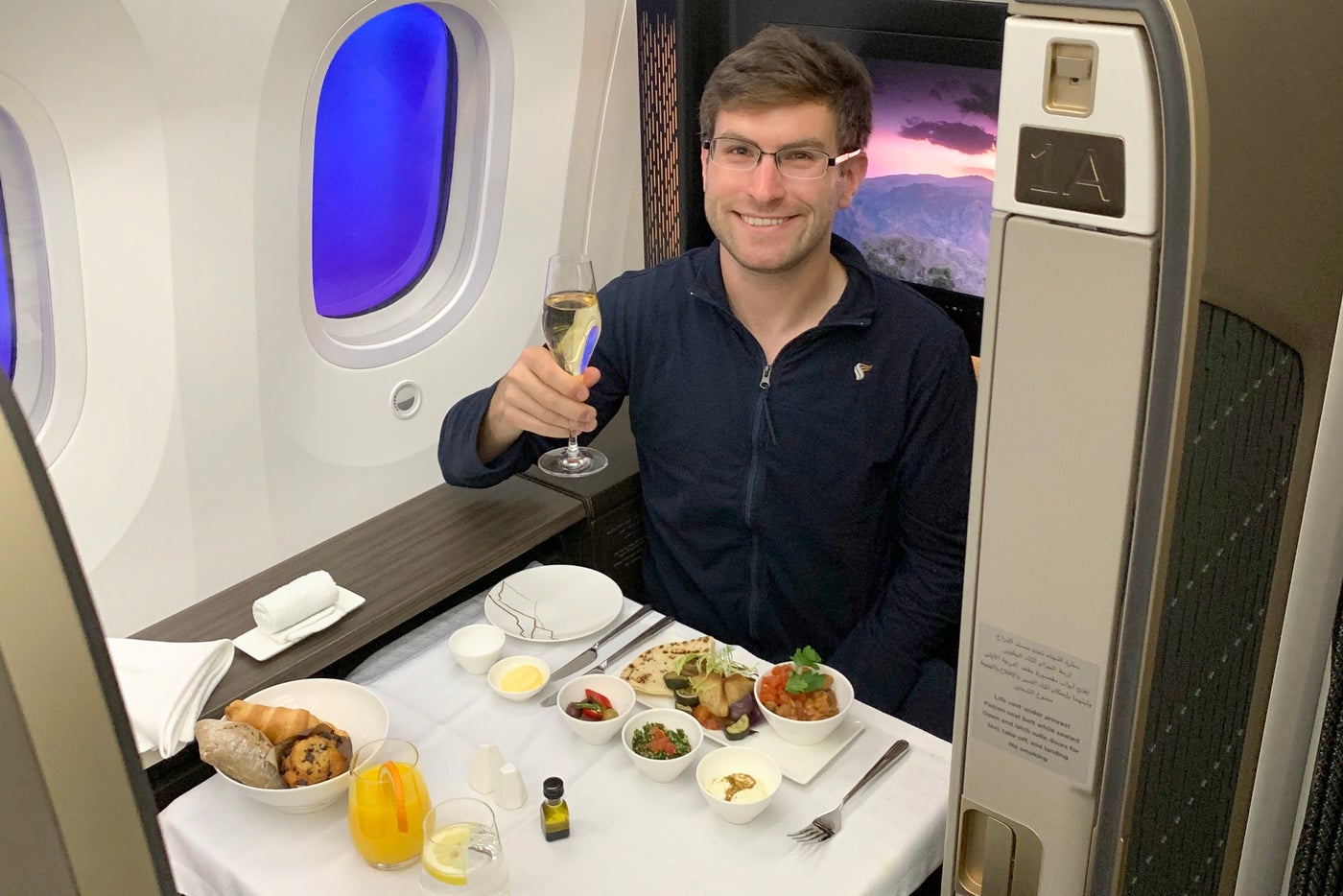 How will I ever forget my solo flight in first class? Oman Air's 787-9 Dreamliner would have made for a special experience even if the cabin was full, but I got to travel from London (LHR) to Muscat (MCT) without another passenger in sight. The cabin, suite, meals and especially the service were all absolutely divine.
2020: The launch of Airplane Mode
I had been working with TPG's video team on a brand-new YouTube series called Airplane Mode — and then the pandemic hit.
After we decided to table the episodes we had already filmed, I double-masked and headed to Queens to film a new pilot at LaGuardia's completely transformed Terminal B.
The series ended up being put on hiatus — shooting regular installments was especially tough in a world of social distancing and travel restrictions — but it is expected to return. Still, we managed to get a few more episodes out in 2020, including one episode I filmed myself in Emirates' incredible "Game Changer" first-class suite.
2021: JetBlue crosses the Atlantic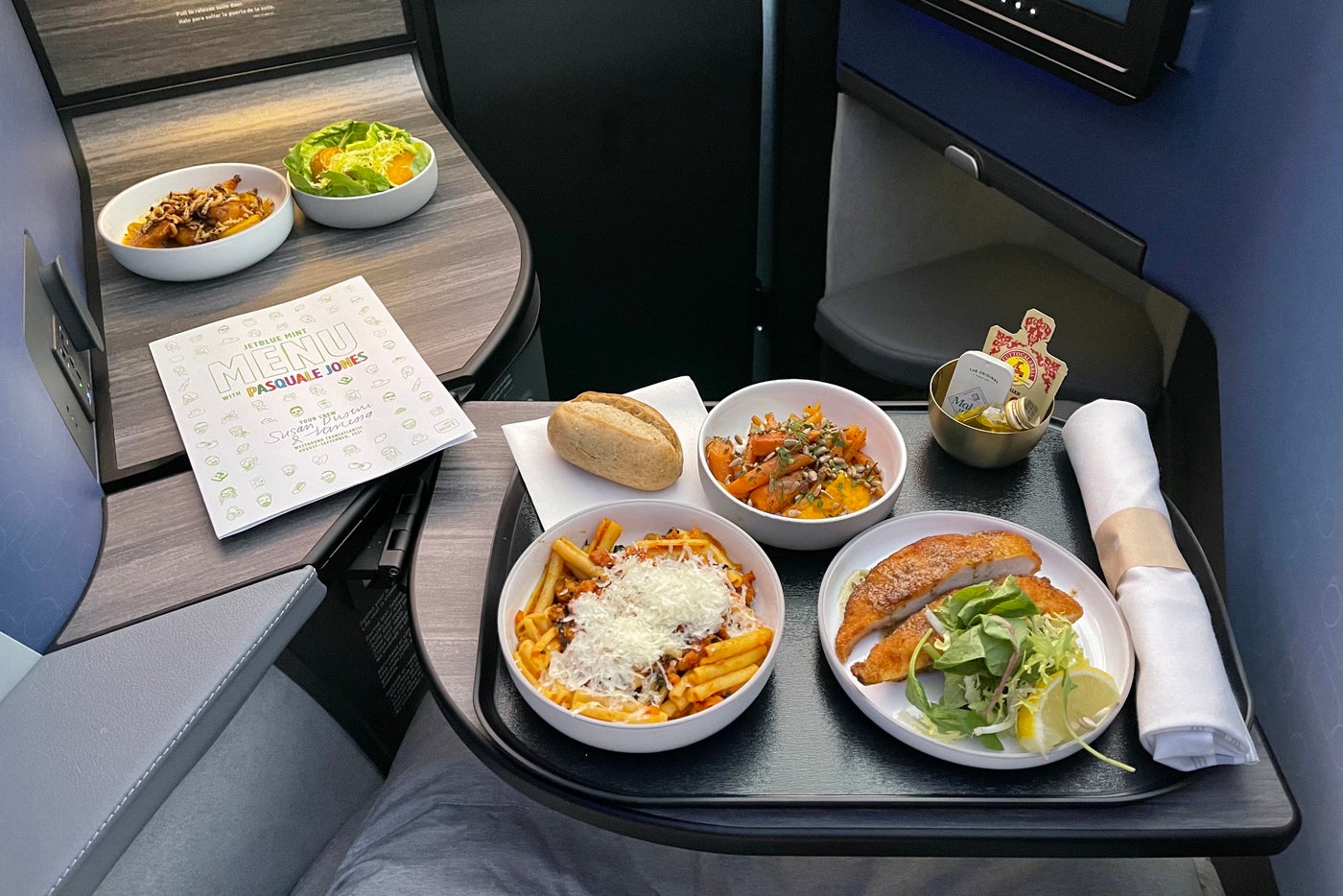 Like 2020, travel opportunities this year have been few and far between, at least compared to a normal year. Still, I've had some pretty exceptional experiences — my favorite was just a few weeks ago, when I joined JetBlue for the carrier's inaugural flight across the Atlantic, with an absolutely phenomenal return in the new-and-improved Mint.
I'll be leaving TPG with a fairly healthy points and miles stash, and with regular work trips in the pipeline, I imagine I'll have plenty more opportunities to experience top airline products. You'll just have to follow along on Instagram and Twitter, instead of here on the TPG homepage.
Opportunities at TPG
It's been quite the adventure in more ways than one, but what really made my time at The Points Guy so special was all of the talented colleagues I've had a chance to get to know over the years.
From our small but mighty group of writers and editors sharing news, reviews and travel tips out of a WeWork in 2015 to the brilliant aviation team I've called home for the past few years, I'll miss working with such a kind, smart, dedicated group of travelers most of all.

While TPG isn't specifically hiring an Editor-at-Large at the moment, there are plenty of great jobs on offer, including reporter roles, editor positions, spots on the social media team and even one on the Aviation team if what I've done for the past seven years sounds like your dream job. I can tell you from first-hand experience, it's a place where you will sometimes wake up and barely believe that what you're getting to do is actually your job.
Thank you for reading my stories — and for sharing so many of yours with me through email, Instagram and Twitter. While it's time for me to head to the next stop on my own journey, I hope to cross paths with many of you in the sky.
Featured photo by Zach Honig/The Points Guy
Sign-up Successful!
Welcome to The Points Guy!
Delta SkyMiles® Platinum American Express Card
Earn 90,000 bonus miles after you spend $3,000 in purchases on your new Card in your first 3 months. Offer ends 8/3/2022.
With Status Boost™, earn 10,000 Medallion Qualification Miles (MQMs) after you spend $25,000 in purchases on your Card in a calendar year, up to two times per year getting you closer to Medallion Status. Earn 3X Miles on Delta purchases and purchases made directly with hotels, 2X Miles at restaurants and at U.S. supermarkets and earn 1X Mile on all other eligible purchases. Terms Apply.
Apply Now
More Things to Know
Limited Time Offer: Earn 90,000 bonus miles after you spend $3,000 in purchases on your new Card in your first 3 months. Offer ends 8/3/2022.
Earn up to 20,000 Medallion® Qualification Miles (MQMs) with Status Boost® per year. After you spend $25,000 in purchases on your Card in a calendar year, you can earn 10,000 MQMs up to two times per year, getting you closer to Medallion® Status. MQMs are used to determine Medallion® Status and are different than miles you earn toward flights.
Earn 3X Miles on Delta purchases and purchases made directly with hotels.
Earn 2X Miles at restaurants worldwide including takeout and delivery in the U.S., and at U.S. supermarkets.
Earn 1X Miles on all other eligible purchases.
Receive a Domestic Main Cabin round-trip companion certificate each year upon renewal of your Card. Payment of the government imposed taxes and fees of no more than $80 for roundtrip domestic flights (for itineraries with up to four flight segments) is required. Baggage charges and other restrictions apply. See terms and conditions for details.
Enjoy your first checked bag free on Delta flights.
Fee Credit for Global Entry or TSA PreCheck® after you apply through any Authorized Enrollment Provider. If approved for Global Entry, at no additional charge, you will receive access to TSA PreCheck.
Enjoy an exclusive rate of $39 per person per visit to enter the Delta Sky Club® for you and up to two guests when traveling on a Delta flight.
No Foreign Transaction Fees.
$250 Annual Fee.
Terms Apply.
Regular APR
17.24%-26.24% Variable
Recommended Credit
Excellent/Good