There's a Wyndham property for every traveler
Brought to you by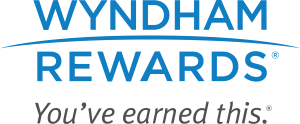 Did you know that Wyndham is the largest hotel group in the U.S. based on number of properties?
If not, now you do — and the company keeps growing its portfolio. Wyndham acquired La Quinta in 2018 and integrated it a year later, and it has continued to expand its upscale brands like Wyndham Grand, TRYP and Trademark. This continued expansion lends even greater credence to the notion that there really is a Wyndham hotel for everyone, no matter where you are in the world.
But don't take our word for it — let the properties speak for themselves. Today, we'll take you through some of Wyndham's best brands and properties and discuss when you might want to stay at them. Think road trips, family vacations and even trips abroad — when international travel resumes post-pandemic, of course.
For more TPG news delivered each morning to your inbox, sign up for our daily newsletter.
La Quinta is the perfect road trip companion
La Quinta started as a small, roadside hotel chain, but it now has properties all over the U.S. — including major cities and popular tourist destinations like national parks. Of course, you'll still find them along major interstates too — giving you a clean and comfortable place to rest as you drive across the country.
Oh, and the free breakfast doesn't hurt either.

Headed to Utah to check out some national parks? Don't miss the La Quinta Inn & Suites by Wyndham at Zion Park/Springdale. This property is located just minutes away from the entrance to Zion National Park, giving you an excellent post-hike crash-pad with an on-site outdoor pool. The no-frills rooms are spacious — some even have their own patio.

One of my favorite La Quinta properties is the La Quinta Inn & Suites by Wyndham Chicago Downtown. As a Chicago native, I travel back often to see friends and family. I've found that the property's central location in the Loop is perfect for accessing all the Windy City has to offer — from Millennium Park to Lake Michigan.
You can book all La Quinta properties with your Wyndham Rewards points. That said, always check the cash rate first — these hotels can have excellent cash rates, with La Quinta properties starting at under $100 a night.
Related: 5 American road trips to take with the family
Stay in the center of the action with TRYP
TRYP is one of Wyndham's newest and most interesting brands. It currently has just a handful of properties around North America and Asia, but its presence is growing, slowly but surely. TRYP hotels are located in city centers and are outfitted with stylish rooms and on-site bars and restaurants to keep you fueled during your trip.

In New York City, you can check out the TRYP by Wyndham New York City Times Square South. This hotel is located blocks away from major NYC attractions like Times Square and the Empire State Building, and it's also walking distance from Penn Station. On-site, you'll find New York-inspired rooms with modern finishes. Consider this hotel on your next trip to the Big Apple.

Headed to Florida? You'll find TRYP properties in Fort Lauderdale, Orlando and St. Augustine. The TRYP by Wyndham Maritime Fort Lauderdale is especially interesting. It's located in the Marina Bay district, an area known as the yachting capital of the world. The hotel is decorated with a modern maritime feeling, complete with contemporary furniture and excellent views of the nearby marina.
Related: Room that sleeps 8 in NYC: TRYP Times Square South
Enough room for the whole family with Hawthorn Suites
Hawthorn Suites are a collection of extended-stay hotels done right — even if you're only staying for a couple nights. The lobbies are modern and inviting, while the rooms are spacious enough for a family. Plus, you'll find Hawthorn Suites in tourist-friendly cities like Albuquerque, Orlando and Tempe, Arizona. Better yet, rooms at Hawthorn Suites properties are outfitted with full kitchens and large living areas — though all guests also receive complimentary breakfast.

The Orlando location — Hawthorn Suites by Wyndham Orlando Lake Buena Vista — is located just a short drive from Disney World, Universal Studios and other major tourist attractions. There's also an on-site pool and free parking, so it's an excellent choice for your family's next road trip to Orlando.
Related: How to maximize long-term hotel stays
Try something new with the Trademark Collection
The Trademark Collection is Wyndham's collection of independent hotels. Each has its own unique flare, whether that be a historical building or an excellent location. Regardless of the one you select, you'll have a hard time remembering you're even visiting a property associated with a major chain.
Here are a few Trademark Collection hotels to keep on your radar.

Atlanta is home to The Burgess Hotel Trademark Collection by Wyndham. This property is located in the Buckhead area in the northern part of the city, which is home to world-class dining and shopping. The rooms are stylish, with modern finishes and great views. And the location — near interstates 20, 75 and 85 — makes this hotel a great road trip destination if your drive takes you through the Atlanta area.

Another great Trademark property is The Ravel Hotel, the brand's outpost in New York City. Located in Queens, you're just minutes away from dining options. Plus, it's right across the Queensboro Bridge, and with multiple subway stops nearby, you'll have easy access to Midtown Manhattan.
The hotel is pretty amazing in its own right too — rooms have a hip vibe and excellent views of the Manhattan skyline.

Seeking a nature getaway? The Sedona Rouge Hotel & Spa, Trademark Collection by Wyndham is an excellent option. It's located a short drive from Red Rock State Park in Sedona, Arizona. The property has a full-fledged spa, boasts multiple pools and is even pet-friendly (with a minimal cleaning fee of $50 for one dog up to 50 pounds in weight).
The rooms look great, too — especially if you can score one with a view of the mountains.
Related: 14 best Wyndham properties to book with points
Recharge in luxury with Wyndham Grand
Wyndham Grand has long been Wyndham's flagship brand. It offers a range of luxury properties in tourist hubs around the world, with most properties located outside the U.S. These can be a great way to spend your Wyndham Rewards points balance on an international post-coronavirus trip to Asia, Europe or the Middle East.

One of the most intriguing Wyndham Grand properties is the Wyndham Grand Athens. The property is located in the heart of of the city and offers awesome views of Acropolis from its city-view rooms. The accommodations themselves are great, too — with nice finishes and all the modern amenities you need for a comfortable stay in the Greek capital.

If your travels take you to Thailand, you can check out the Wyndham Grand Phuket Kalim Bay. The location puts you just steps from the beach and near various restaurants and nightlife hubs. There's an outdoor pool and bar on-site too, both of which offer incredible views of the waterfront and nearby greenery. Rooms are quite big and — if you book a suite — include private patios.

But you don't need to wait to travel abroad to experience Wyndham Grand. A number of solid properties are stateside — like the The Mining Exchange, A Wyndham Grand Hotel & Spa, located in downtown Colorado Springs. The hotel's lobby is breathtaking, with granite walls, an antique grand piano and a huge fireplace. Guest rooms are excellent too, with exposed brick and plush bedding.
Related: The ultimate guide to earning and redeeming Wyndham Rewards
Boost your Wyndham Rewards balance with these credit cards

Wyndham completely revamped its cobranded credit card portfolio in 2020 when it launched two new personal credit cards and a business credit card.
On the personal side, you can pick from the Wyndham Rewards Earner® Card and Wyndham Rewards Earner® Plus Card.
The no-annual-fee Earner card earns 5x points per dollar spent on eligible Wyndham purchases and at gas stations, 2x points on grocery purchases (excluding Target and Walmart) and dining and 1x points everywhere else. Plus, you'll earn 30,000 bonus Wyndham Rewards points — worth up to four nights — when you spend $1,000 in the first 90 days of opening your account.
Even cooler, you'll get Wyndham Rewards Gold status just for keeping the card open and in good standing. Plus, you'll earn 7,500 bonus points every year you spend at least $15,000 on the card. This can get you a free night at many Wyndham properties around the world.

The Earner Plus card takes points-earning up a notch by offering 6x points per dollar spent on eligible purchases at Wyndham properties and gas stations, 4x points spent on grocery store purchases (excluding Target and Walmart) and dining, and 1x points everywhere else. You can earn 45,000 bonus Wyndham Rewards points — worth up to six free nights — when you spend $1,000 in the first 90 days of opening your account.
The card also includes Wyndham Rewards Platinum status and 7,500 bonus points on your card anniversary — with no spend requirement. This makes the modest $75 annual fee (not waived the first year) easy to justify, especially if you can make use of Platinum benefits like late checkout, room upgrades and a 15% bonus on points earned on hotel stays.

Run a business? Consider applying for the Wyndham Rewards Earner Business card. This card offers an excellent 8x points per dollar on eligible Wyndham purchases and gas station purchases, 5x points on marketing, advertising services, and utilities and 1x points elsewhere. You can also earn 45,000 bonus Wyndham Rewards points when you spend $1,000 in the first 90 days of opening your account.
The card has a $95 annual fee, but it's made up for with top-tier, Wyndham Rewards Diamond status and 15,000 bonus points on your card anniversary (with no spend requirement). This is enough for up to two nights at lower-tier hotels.
Related: Which Wyndham Rewards credit card is right for you?
The information for the Wyndham Rewards Earner Business card has been collected independently by The Points Guy. The card details on this page have not been reviewed or provided by the card issuer.
Bottom line
Wyndham's huge portfolio of hotels and resorts should be on your radar as you plan travel in 2021 and beyond.
Here in the U.S., Wyndham's large footprint means that you're never far from a Wyndham property. This comes in handy on road trips, rural vacations and other times when your plans may not be so solid. You'll find Wyndham-affiliated hotels near major city centers, close to major tourist destinations, and along major highways and interstates.
When international travel resumes, you can rest assured that Wyndham also has you covered abroad. The company has properties all around Asia, Europe, the Middle East and beyond.
Start earning Wyndham Rewards points now as you prepare for your first post-pandemic trip out of the country — and Wyndham's new credit card portfolio is a great place to start.
Feature photo by Tobias Arhelger/Shutterstock
Sign-up Successful!
Welcome to The Points Guy!