Flash sweeps: Win $5,000 toward your dream escape with Hilton Honors
Brought to you by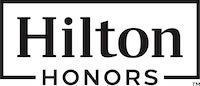 Travel is picking up again and we want to help make your ultimate post-quarantine vacation a reality.
We're excited to announce that we've teamed up with Hilton Honors to launch an exclusive sweepstakes for TPG readers, giving away $5,000 toward your dream vacation. You can use that toward a stay at any Hilton property in the U.S. and to cover travel expenses, such as flights, car rentals and meals. You choose the place and how you want to get there and Hilton Honors will foot the bill.
Entering the sweepstakes is easy and free. Here's what you need to know.
For the latest travel news, deals and points and miles tips, sign up for our daily newsletter.

Giveaway overview
One lucky TPG reader will be selected at random to win $5,000 toward their dream vacation. You'll get to stay at any Hilton property in the U.S. and take whatever mode of transportation you wish, whether that be car, plane, boat or even private jet.
The giveaway will run from Oct. 5 through Oct. 16, 2020 and there's no purchase necessary to enter.
If you win, you'll get to spend the $5,000 however you wish and the possibilities are endless. For instance, a family of four could use this toward a week-long stay in a suite at San Diego's iconic Hotel del Coronado in the Curio Collection by Hilton.

Just traveling as a couple? How about using the $5,000 toward a pair of first-class tickets and a beach getaway with seven nights in a suite at the Boca Raton Resort and Club, A Waldorf Astoria Resort?
If maximization is more your speed, you could stretch your winnings by booking a month in a two-room suite at a property like the Embassy Suites by Hilton Palm Desert or the Embassy Suites by Hilton Deerfield Beach Resort & Spa — both are perfect for a workcation or schoolcation.
For more inspiration, here are our favorite Hilton hotels for a local getaway and the best Hilton resorts for families.

How to enter
To enter for a chance to win, head to this page and sign in to your Hilton Honors account or sign up for free if you don't already have one. It's that simple – no purchase necessary.
The deadline to enter is 11:59 p.m. EST on Friday, October 16, 2020. To be eligible, you must be a U.S. resident and age 18 years or older at the time of entry (click here for full sweepstakes rules and eligibility).

Bottom line
We all could use a vacation after this whirlwind of a year and this giveaway is your chance to make it happen. There are no gimmicks here or major hoops through which you need to jump. All you need is a Hilton Honors account and to enter by Friday, Oct. 16. If you win, you come up with the itinerary and Hilton Honors will pay for it (up to $5,000).
Good luck!
Featured image of the Conrad Fort Lauderdale Beach courtesy of Hilton.
Sign-up Successful!
Welcome to The Points Guy!