Palm Beach two ways — elegant classic and effortlessly modern
Brought to you by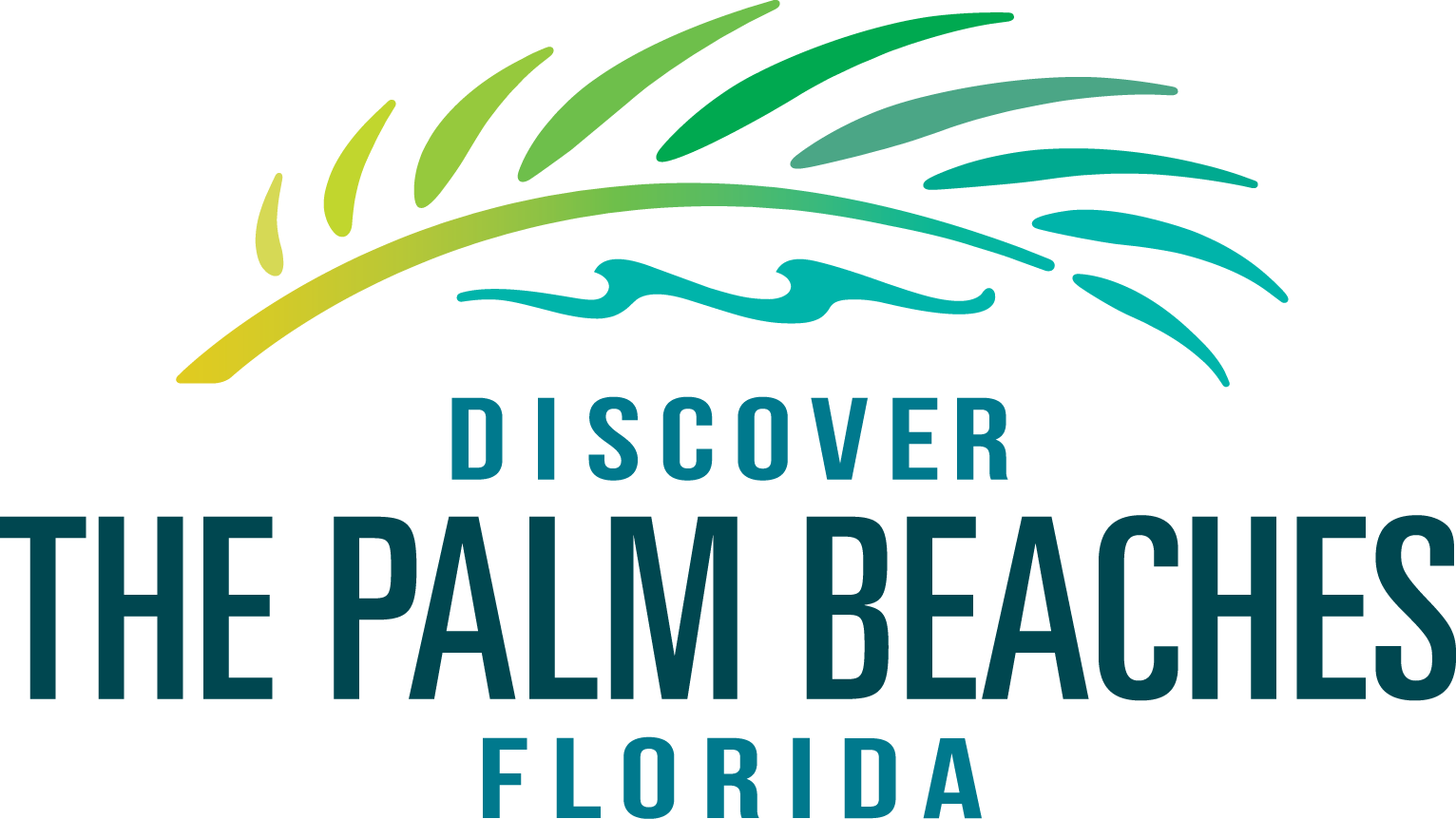 If a tough 2020 has you craving open space, golden sand beaches and balmy winter weather, look no further than Florida. As other parts of the U.S. retreat indoors for the season, the state is making the most of its many open-air business and restaurants and its many glamorous hotels.
Among Florida's chicest escapes is The Palm Beaches. Easy to reach, blessed with more than 200 sunny days a year and teeming with historic and notable places to stay, this is the ultimate place to spend a relaxing week — without the complexities and restrictions you'll find with international travel.
Of course, only you can understand your own health risks when it comes to COVID-19. For many, this isn't the time to travel. But if you are ready to safely venture out, you have lots of options. Note that many attractions and hotels in The Palm Beaches have altered their schedules and policies due to COVID-19, and Palm Beach County mandates mask-wearing indoors where social distancing is not possible. Before you go, be sure to read up on how you can protect yourself and stop the spread of COVID-19.
I recently visited the destination to get a sense of what's on offer, whether you crave a getaway that's steeped in tradition or one that treads on the leading edge of what's new. My trip started at one of the grandest and most opulent American hotels of the 20th Century and ended at a recently opened property that's setting a new standard for Palm Beach luxury. And of course, on your trip, you can always mix-and-match styles for the best of both worlds. Here's what I saw.
Classic Palm Beach
If your idea of a Palm Beach getaway is filled with pastel umbrellas on a patio, ocean views and gilded interiors, the destination more than delivers. It's easy here to be transported back to a time when folks traveled by train with their steamer trunks. Somehow, Palm Beach has preserved that sense of tradition alongside luxury. Here's how to craft a getaway fit for a star — of yesteryear or today.
Where to stay

There are few more famous addresses in Palm Beach than The Breakers. Rail magnate Henry Flagler's hotel opened in 1926 after two previous versions of the property were lost to fire. Built of fireproof stone and designed in a dramatic Renaissance style, the hotel remains family-owned and is a haven for the crowd that wants to see and be seen. A 2019 refresh by Adam Tihani left all of the hotel's historic spaces intact but brought a residential feel to the suites and improvements to the bungalows and meeting spaces. The lobby, too, now features an eye-popping new floor covering — a motif of enormous flowers, all of them native to Florida. A visit during the holidays allows the chance to view the property's many lights and decorated trees. If you're heading here, keep in mind that there's no specific dress code, but designer loafers (no socks, of course), dinner jackets with nautical buttons and tennis skirts are all the rage amongst the crowd here. Ocean-facing rooms have floor-to-ceiling windows and balconies, which allow for incredible views of the crashing waves and the sunrise.
Two other properties that channel the spirit on "old" Palm Beach, but in very different ways, are The Chesterfield and The Brazilian Court. The former offers 53 rooms and suites with big personality, each of which has a unique design. Think leopard motifs, bold stripes and a lobby overflowing with fresh flowers. It's also home to the iconic Leopard Lounge, a restaurant and bar with live music that routinely tops local and national best-of lists. Meanwhile, the 80-room Brazilian Court — situated away from the beach, like The Chesterfield — feels like a quiet hideaway. With its laidback pool scene and food by Daniel Boulud, it feels sophisticated but never showy. Ask for one of the newly redesigned rooms.
What to see and do

The Flagler Museum, set into the former home of Breakers founder Henry Flagler, is a Palm Beach must-visit, whether you're staying at his iconic hotel or not. Once called Whitehall, it was the most impressive mansion in town — and one that set the standard for all others that followed. Wander its grand ballrooms and private spaces on a self-guided tour. Note that the museum is currently operating on an altered schedule due to COVID-19, and that guided tours are currently suspended. The museum is working hard, however, to help guests visit during complicated times. Check out the Flagler Museum's web site for more information.
After you've toured the home of a Palm Beach magnate, you can shop like one on Worth Avenue. This historic street of high-end stores has been a magnet for celebrities and socialites for more than a century. Wander the palm-lined street, but be sure to dart into the pedestrianized side lanes where you'll find quiet shaded gardens and courtyards. It's on one of those side streets that an enterprising socialite named Lilly Pulitzer opened a juice stand and found herself selling more of her self-designed, colorfully printed shift dresses than juice. Eventually, they would be worn by Jackie Onassis and other jetsetters throughout the sixties and seventies. Worth Avenue is now home to a sprawling Lilly Pulitzer boutique where guests can shop, and even pick out a custom embellished handbag created by the store's in-house artists.
When you're ready to venture off "the island" even a little, I also recommend a trip north to the Jupiter Inlet Lighthouse and Museum, where you can climb the historic lighthouse for beautiful views, as well as learn about 5,000 years of regional history.
Where to eat

In a city bursting with luxury hotels and amenities, it's no surprise that it's also home to some excellent restaurants.
If you're staying at The Breakers, the on-site — or slightly off-site — options are unbeatable and a key part of the experience. Start your day at The Circle, the hotel's most unforgettable dining space. This ornate circular room is situated just a few steps from the Atlantic waves and is home to an unmissable weekend brunch experience. Choose from the enormous buffet or order from the menu, which leans heavily on brunch classics like eggs benedict and Belgian waffles made to order, as well as flavorful takes on cheese grits, breakfast sandwiches and avocado toast. The Circle — as well as all of The Breakers — has chosen to operate at reduced capacity during COVID-19. That means no crowding, and plenty of room to socially distance in all of the hotel's public spaces and restaurants.
In the evenings, venture over to Seafood Bar, which serves elegantly casual fare with ocean views. Or, stop by the bar, the surface of which is an actual aquarium. Menu highlights include a list of seafood towers, fresh snow crab claws, perfectly crisp salads and sea scallops over blue crab fried rice. There's also Henry's — named for the hotel's founder, of course — which is just a few minutes off-property by car but is still very much part of The Breakers family. You can dine on steaks, oysters, pasta and entree salads, of course, but save room for the fun, sophisticated takes on dishes like pigs in a blanket, which come with a flaky pretzel crust and a beer cheese dip, and the Mississippi mud pie, an oversize layered ice cream cake with an Oreo crust. You may want to share the latter with friends and family — there's more than enough to go around. Note that Henry's, weather permitting, is designed to operate as an indoor-outdoor space, with enormous windows that open to let in plenty of fresh air.
End your night with a drink at low-lit HMF, the bar that has an extensive wine list and not one, but two master sommeliers. Like The Circle, which is just a few steps away, this high-ceilinged, chandelier-hung space represents some of the most beautiful original architecture at The Breakers.
The new Palm Beaches
Just because some of Palm Beach's most prominent spots have been famous for decades, that doesn't mean that this vibrant destination has nothing new to say. Here are some of our favorite — and new — spots in the area.
Where to stay

Hotels don't get much newer than The White Elephant. Opened just a few weeks ago, this cool-as-a-cucumber hotel is the second White Elephant property. The first is on the island of Nantucket, if that gives you any hints about what the vibe here is like. Think elegant Midcentury minimalism punctuated by a vibrant collection of contemporary art that you'll see throughout the property, including in your room. Gleaming white walls, muted grays and pinks and clean lines typify the décor here – with the occasional floral motif thrown in for good, Palm Beach-y measure.
Stop into the hotel's restaurant, Lola 41, for a brunch where you'll struggle to pick a single entree — think Wagyu steak and eggs, blue crab avocado toast and lobster tail benedict. Dine outdoors by the pool amongst fashionistas and sharp young professionals. For an especially luxurious outing, borrow one of the hotel's house BMWs for up to four hours, gratis. I drove the 5 Series BMW down A1A, flanked by the Atlantic on one side, and block after block of grand mansions on the other.
Another Palm Beach Property that always feels fresh is Eau Palm Beach. Now a kind of contemporary classic in town, this resort with cheeky design by Jonathan Adler and an unbeatable oceanside location is home to an excellent spa. Its Club Level amenities — garment pressing, sommelier-curated wines, a dedicated concierge — take things to the next level.
What to see and do

A Japanese garden and cultural center near Palm Beach? It exists. Visit the Morikami Museum and Japanese Gardens for some of the most inspiring outdoor, six-feet-apart strolling in the area. With six different gardens inspired by gardens Japan, they're filled with beautiful rock formations, fountains and temples.
Another local favorite is the Boca Raton Museum of Art. The collection, which includes items that date to the 19th Century, also includes exciting modern and contemporary art pieces. Stop in for a break from the sun and sand, or just to take in the museum's newest rotating exhibits.
Where to eat

You might think of it as a place to purchase a very fashionable sofa, but RH, formerly known as Restoration Hardware, has recently expanded straight into the hospitality space. One of its restaurants, called RH Rooftop, is in Palm Beach and it's a stunner. Sit in the open air amidst plants and fountains under a wide, sparkling chandelier and enjoy excellent wines alongside a list of unfussy and flavorful dishes — think salads, heaping plates of burrata and an excellent signature burger. Pair them with wines from one of the most extensive lists in town — including 40 different wines by the glass. And of course, if you'd like to, you can also buy a fashionable sofa between courses on one of the floors below.
One of my favorite Palm Beach dining spots is Grato, the Italian restaurant helmed by James Beard Award nominee Clay Conley. The house-made pasta is a highlight — try the "zucca," butternut ravioli with brown butter and sage — but locals also drop in here for the excellent wood-fired pizzas.
Getting there

One of the best things about visiting Palm Beach is that its airport, located in West Palm Beach, is among the easiest to navigate in the U.S. This perennial favorite among staffers at The Points Guy is also situated in an incredibly convenient location — a 15-minute drive or less to most of the area's best hotels, including all of the properties mentioned here.
Also, as COVID-19 has reshaped how airlines fly and where, many have shifted their focus to Florida — the ultimate all-season US getaway. Palm Beach in particular has gained a number of new flights this year, as airlines recalibrate away from international routes and toward more domestic flights. JetBlue's new nonstop route from Los Angeles began in November, and Frontier Airlines' three new nonstops to Palm Beach — from Long Island, Newark and Philadelphia — started in the spring. United and Southwest have added flights as well. Of course, there are many other ways to reach Palm Beach, with nearly every major carrier flying there.
Upon arrival, American Express Platinum cardholders will be happy to see a newly refreshed lounge that they can enter for free. The Escape Lounge is located in Concourse B, just past security. The only other lounge at Palm Beach is the Delta Sky Club, and the Escape Lounge is a smart offering for non-Delta fliers. Fliers without the American Express Platinum card can also pay to enter — $45 per person at the door, or $40 per person if reserved more than 24 hours in advance.
Bottom line
Whether you prefer the classics or the new wave, The Palm Beaches have a getaway for you. With increased access and an airport that makes travel easy as pie, there is plenty of sun and sand — and stress-free relaxation — for your next trip.
Featured photo by Laura Motta/The Points Guy.
Sign-up Successful!
Welcome to The Points Guy!