Persistence pays off: JetBlue and Spirit Airlines can suspend flights to 16 hub airports
This post contains references to products from one or more of our advertisers. We may receive compensation when you click on links to those products. Terms apply to the offers listed on this page. For an explanation of our Advertising Policy, visit this page.
JetBlue Airways and Spirit Airlines have proved that if at first one does not succeed, then try, try again. That strategy appears to have paid off for those airlines with U.S. officials, who granted their second requests to suspend flights to up to 16 hub airports across the country amid the coronavirus pandemic.
In separate decisions Tuesday, the Department of Transportation approved JetBlue's request to end flights to 16 hubs and Spirit's request to suspend service from six hubs through Sept. 30. Both airlines were obligated to serve the airports under the conditions of the payroll assistance that they accepted from the federal government's $2 trillion coronavirus aid package, the CARES Act.
Get Coronavirus travel updates. Stay on top of industry impacts, flight cancellations, and more.
The 16 affected airports are:
Atlanta (ATL) – JetBlue waiver; Delta Air Lines hub and Southwest Airlines base.
Charlotte (CLT) – JetBlue and Spirit waivers; American Airlines hub.
Chicago O'Hare (ORD) – JetBlue waiver; American and United Airlines hub.
Dallas/Fort Worth (DFW) – JetBlue waiver; American hub.
Denver (DEN) – JetBlue and Spirit waiver; Frontier Airlines and United hub, and Southwest base.
Detroit (DTW) – JetBlue waiver; Delta hub.
Houston Bush Intercontinental (IAH) – JetBlue waiver; United hub.
Las Vegas (LAS) – JetBlue waiver; Southwest base.
Minneapolis/St. Paul (MSP) – JetBlue and Spirit waivers; Delta and Sun Country Airlines hub.
Nashville (BNA) – JetBlue waiver; Southwest base.
Philadelphia (PHL) – JetBlue waiver; American hub.
Phoenix (PHX) – JetBlue and Spirit waivers; American hub and Southwest base.
Portland, Oregon (PDX) – JetBlue and Spirit waivers; Alaska Airlines hub.
San Diego (SAN) – JetBlue waiver; Alaska focus city and Southwest base.
Seattle/Tacoma (SEA) – JetBlue and Spirit waivers; Alaska and Delta hub.
Tampa (TPA) – JetBlue waiver; Southwest base.
The suspensions are unlikely to impact many travelers. In May, JetBlue scheduled an average of 1.4 departures a day from the 16 cities where it received air service waivers, according to Cirium schedules. Spirit scheduled less than one departure a day from the six cities it will suspend.
In addition, few people are flying. The latest data from trade group Airlines for America (A4A) shows that there were an average of just 17 passengers on all U.S. domestic flights during the week ending April 28.
The waivers also mean JetBlue and Spirit do not have to operate some of the tag and circle routes that they had planned to fly as part of a creative way to meet the CARES Act requirements.
Both carriers allow travelers on cancelled flights to rebook, refund their tickets or receive vouchers towards future travel.
Related: JetBlue, Spirit cite precedent in asking DOT to suspend flights to 16 hubs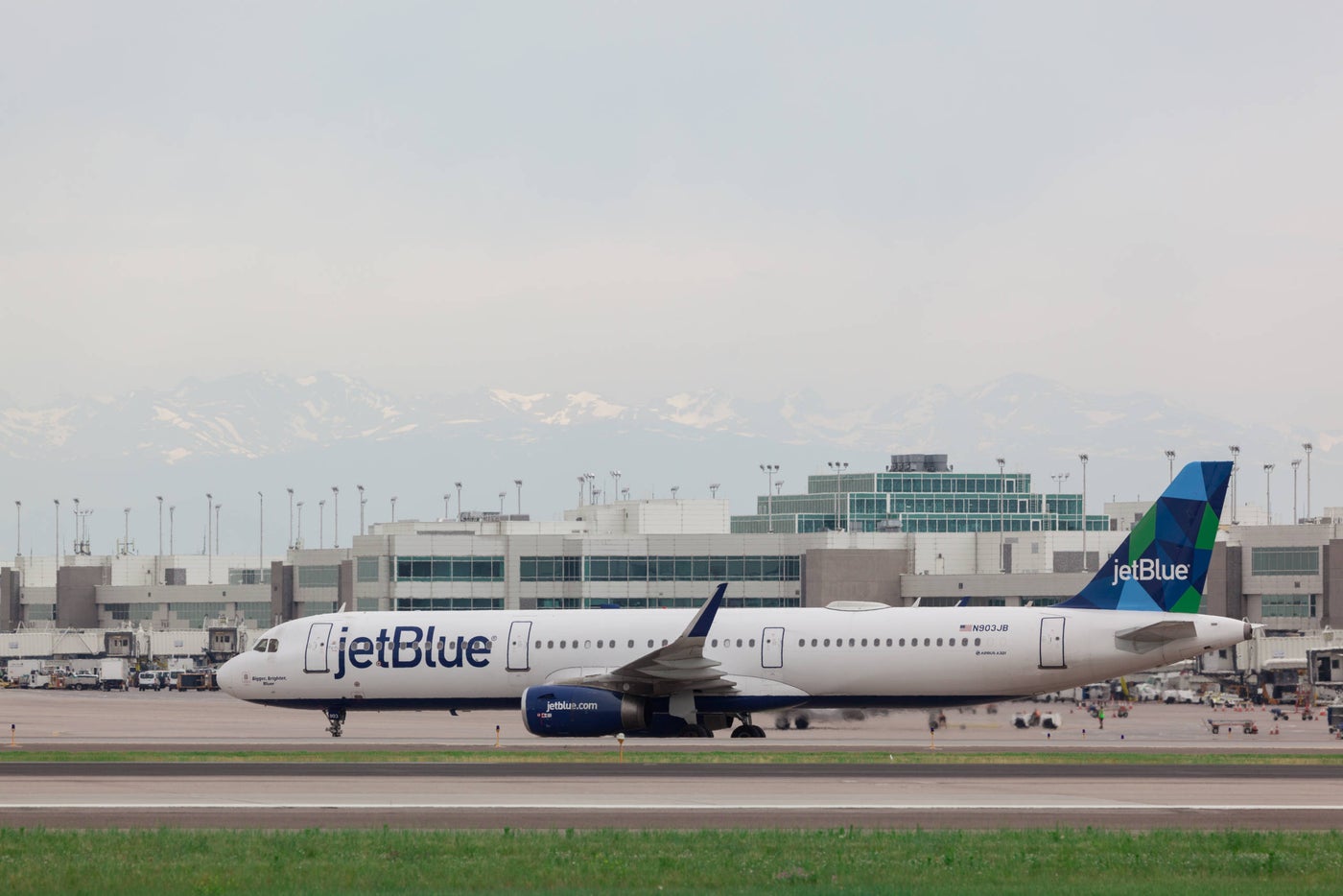 Every major U.S. airline except Southwest has sought a waiver from the CARES Act service requirements. Initially, the DOT rejected nearly all of the first waiver applications. Since then, however, the agency has proven flexible in granting flight suspensions. For example, it allowed American leeway on when to begin its seasonal summer service to Anchorage (ANC) and Nantucket (ACK), and it granted every waiver sought for secondary airports in Hawaii — Hilo (ITO), Kahului (OGG), Kona (KOA) and Lihue (LIH) — where there is a mandatory 14-day quarantine for all new arrivals.
Other airlines continue to serve all of the airports where waivers have been granted. Alaska continues to fly to Anchorage, and Cape Air continues to connect Nantucket to the U.S. mainland. Hawaiian Airlines and Southwest are operating limited inter-island schedules in Hawaii.
Airlines are preparing for a long, slow recovery. The consensus view among executives is around three years before passenger numbers return to 2019 levels. However, the expectation is that the industry will be around 30% smaller at the end of the year than it was last year.
Carriers are evaluating their route maps for cuts, and possible hub closures, though none have made any decisions. The CARES Act air service requirements sunset at the end of September.
Neither JetBlue nor Spirit have commented on their maps post-pandemic. Both are due to to discuss their first quarter results on Thursday (May 7).
Related: How will airlines rebuild their route maps after the coronavirus?
Featured image by JT Genter/The Points Guy.
Sign-up Successful!
Welcome to The Points Guy!