Snack your way to savings with Grubhub's stackable rewards programs
Sponsored Content from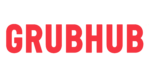 What a year it's been — and 2020 still has several months to go. Many of us have been sheltering in place for close to three months at this point. And if you're anything like us, mealtimes just might be the highlight of your day.
When it comes to dining in, value and variety is the name of the game. By this point in lockdown, we're done with sourdough and banana bread. We need all the takeout options we can get — and we'd prefer to not change out of sweatpants for it.

Enter Grubhub. If you haven't already gotten cozy with this food delivery app during this season of quarantine, here are a few reasons why you might want to do so.
Grubhub has the goods
With one of the widest restaurant networks across the U.S., Grubhub puts a wide range of food options at your fingertips through a single app on your phone, no matter where you travel in the country.
And in these uncertain times, it's always good to maintain social distancing procedures whenever possible. Grubhub offers contact-free delivery or curbside pick-up options to minimize your exposure, keeping you safe while letting you stay in your sweatpants. Even better yet, you'll be able to track your rewards as soon as you place your first Grubhub order — no extra sign-ups needed.
Grubhub makes mealtimes more rewarding
We wouldn't be TPG if we didn't find a bonus angle somewhere, and we've talked extensively about the best credit cards for food delivery services on this site. For Grubhub, that magical card is the American Express® Gold Card, which offers 4x Membership Rewards per dollar spent on restaurants worldwide, as well as an up to $10 monthly statement credit.
TPG is all about the double- and triple-stack savings, and Grubhub delivers on that front as well. Here are two additional ways to earn and save on every Grubhub order.
Grubhub Perks
Perks are exclusive offers from nearby restaurants which are only available through the Grubhub partnership. Some offers are permanent while others are seasonal, and can cover a range of bonus items from restaurant partners, such as a dozen free Cheddar Bay Biscuits from Red Lobster.
To find your own Perks at restaurants near you, download the Grubhub app and head over to the Perks tab to see all of the rewards you can get from nearby restaurants.
Every now and then, you might find a Perk that feels out of reach for your budget, such as $10 off of $30, an order of free spring rolls with an entree, or a free slice of chocolate cake with a $25 order. Don't despair — get creative! Invite your roommate to place an order with you, or plan ahead and order enough for two meals. That way, you can quite literally have your cake and eat it, too.

Feeling peckish after all this food talk? Use promo code POINTSGUY for $10 off of your first Grubhub order of $15 or more.
Grubhub+ ($9.99/mo)
This premium membership option upgrades your favorite food delivery experience by offering upgraded perks, including:
Unlimited free delivery and exclusive rewards on repeat from any Grubhub+ restaurant, including popular brands. If you often order food delivery, this perk alone could pay for itself very quickly.
VIP access to customer service in the event of delays or other issues
First dibs on exclusive rewards,
Donation-matching through Donate the Change on all Grubhub+ orders, which doubles your contribution to charities doing good in the world. Just select "donate the change" at check-out, and Grubhub+ will round up your order, then match your contribution amount. That's it!
Intrigued? You can try Grubhub+ for free when you sign up, and $9.99 per month after that. If you have an Amex Gold Card, that means your monthly statement credit automatically pays for itself. Better yet, if you're a college student enrolled at one of Grubhub's 150-plus partner campuses, you'll be able to enjoy Grubhub+ for free.
Grubhub savings: A story problem
So what would all of these perks look like in action? Let's say you're in the mood for pizza from from your favorite restaurant across town.
First, you fire up GrubHub and check your Perks tab. You're in luck – that restaurant has a Perk available to add on a bonus free order of churros (normally $4 per order). You select 'Use' and then pick out your desired pizza and toppings that cost $10. Since you're a Grubhub+ member, you automatically save on the delivery fee ($2) and check out in the app. Your total comes to $10.50 after taxes, and you opt to round up and donate your change toward charity, so your total is $11. You pay with your Amex Gold card, which earns 4x per dollar spent on restaurants worldwide.
If you had purchased your $10 pizza directly from the restaurant, your total would have been $10 (pizza) + $4 (churros) + $2 (delivery) + 5% tax for a total of $16.80. Instead, you paid $11 total, earned 44 Amex Membership Rewards points for dinner, and benefited from Grubhub+ without paying anything out of pocket, thanks to the Amex Gold Card monthly statement credit. Furthermore, you contributed $0.50 to charity, and had that donation matched by Grubhub… and you didn't even have to leave your couch for any of it.
It's 2020, and it's your civic duty to stay home as much as possible. So order in, and let Grubhub reward you for Netflix and chilling.
Photo courtesy of GrubHub.
Sign-up Successful!
Welcome to The Points Guy!