These are the top properties to be saving your Hilton points for right now
Brought to you by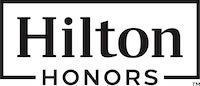 Editor's note: At TPG, our top priority is providing our readers with the information you need to make educated decisions about travel and your rewards-earnings strategy. This is not the best time to travel, domestically or internationally, but we are sharing this content to help you plan for future travel once coronavirus concerns have subsided.
Any offers or benefits mentioned below are subject to change at any time, and may no longer be available.
I think most people can agree that the start of 2020 has felt like several years condensed into just a few short months, as the ongoing coronavirus pandemic has brought travel to a halt and thrown into question many of the things we took for granted in our day-to-day lives. It's still too early to say exactly when it will be safe to start traveling again — or even what travel might look like in a post-pandemic world — but many people may be looking to splurge on bucket-list, luxury trips.
If you're using this lockdown time to get a head start on future trip planning, then you've come to the right spot. Read on for a list of some of the most aspirational Hilton properties worldwide to start saving your points for, along with some tips to build up your Hilton points balance even while we aren't traveling.
Want more news and advice from TPG? Sign up for our daily newsletter!
How to earn Hilton Honors points right now

One silver lining about the lack of current travel opportunities is that it gives you plenty of time to make plans for the future and earn the requisite number of points. If you're looking to top up your Hilton Honors account balance, the best way to do so is by applying for a new credit card:
Note that these offers may differ from other Hilton American Express affiliate offers and are available directly on Hilton.com. Any new credit card applications on these products through May 31, 2020 will also enjoy an extra three months to reach the above spending thresholds — one key reason why 2020 may be the year of the cobranded credit card.
READ MORE: Choosing the best Hilton credit card for you
Note that Hilton also allows you to pool points for free with up to 9 other members to put you even closer to any of the below awards.
Finally, it's also worth noting that Hilton Honors doesn't charge those pesky resort fees when you use your points for a hotel stay. With many luxury resorts and even big-city locations tacking on fees of $50 (or more) per night, this is a great, added savings opportunity for your Hilton award stays — one that isn't offered by all programs.
So once you've earned a nice number of Hilton points, what are some of the top spots to visit in the future? Here are some popular options.

Points needed for a base award night: 120,000 points
Having opened less than a year ago, the Waldorf Astoria Maldives Ithaafushi is the crown jewel of the Hilton portfolio and one of the nicest hotels on the planet — period. After arriving from Male (MLE) via a yacht transfer, guests will be whisked away to one of 122 private villas spread across three islands. At 120,000 points a night, this is the most expensive award in the Hilton portfolio, but it's also a once in a lifetime trip for many people thanks to the stunning, turquoise water and abundance of marine life. There's plenty to do on this isolated island, including snorkeling or scuba diving at the house reef, parasailing, or dining at one of the hotel's 10 bars and restaurants.
Further Reading: The best ways to get to the Maldives on points and miles

Points needed for a base award night: 70,000-80,000 points
Shanghai is a mesmerizing metropolis, and after two years of living there, I can say definitively that few (if any) hotels rival the views offered by the Waldorf Astoria on the Bund. With affordable award rates of 70,000-80,000 points a night, this luxury hotel opens up directly onto the magnificent Bund waterfront area. Even the most basic guest rooms start at approximately 500 square feet, and the hotel offers six restaurants that run the gamut from a whiskey bar to modern French cuisine to authentic Shanghainese dining. While I'm normally wary of hotels that use the view to try and sell upgrades, this is one property where I'd happily pay extra to wake up staring at the skyline.

Points needed for a base award night: 95,000 points
While many Hilton properties charge quite the premium to upgrade from a standard room to a suite or villa, that's not a problem at the Conrad Koh Samui. Nestled in the hilltops on the southwest corner of Koh Samui, the base rooms at this property — which happen to be 1,400-square-foot villas — feature private plunge pools and water views. If you're looking for something to do on your tropical vacation, the hotel offers daily cooking classes, water sports and even luxury boat excursions to nearby islands. Koh Samui also happens to be the perfect jumping off point to visit nearby Angthong National Marine Park (only accessible by boat) or to recover after attending the infamous full moon party on the neighboring island of Koh Phangan.

Points needed for a base award night: 25,000-70,000 points
The LondonHouse Chicago — a Curio Collection hotel — has a prime location in the city, sitting just south of the river and less than a block off of Michigan Avenue. Topping out at 70,000 points per night for a standard award, this luxury hotel is an absolute bargain — especially when compared to other Hilton portfolio hotels in Chicago that can cost 70,000 points a night but offer a decidedly less luxurious experience. You'll find the hotel's main bar and restaurant on the 21st and 22nd floors, giving you sweeping panoramic views of the city and the option to dine outside overlooking downtown Chicago.

Points needed for a base award night: 95,000 points
Between towering skyscrapers and ostentatious trim and finish, many luxury hotels stick out like a sore thumb. Not the Waldorf Astoria Amsterdam, which blends perfectly into the historic, canal-front architecture of its surroundings. This property is one of the smaller properties in the Waldorf Astoria brand, with just 93 guest rooms and suites. The property is well-located in the city, providing easy access to the museums, parks and unique culture that make Amsterdam such a desirable tourist destination. Major European cities tend to be some of the most expensive hotel markets, and Amsterdam is no exception, making this a solid use of your Hilton points.

Points needed for a base award night: 72,000-80,000 points
The luxurious Conrad London St. James has a prime location in the heart of the UK's capital city, sitting just a few blocks away from Buckingham Palace on one side and Westminster Palace and the Thames on the other. The hotel's 256 rooms and suites reflect the hotel's sleek, modern and luxurious design. While London has a great food and drink scene, you'll find a number of famous bars and restaurants at the Conrad, including the popular Blue Boar Bar, which offers a traditional British pub experience in an updated, sophisticated style.
Diamond members will also enjoy the well-appointed Executive Lounge, serving complimentary breakfast, afternoon tea, and evening small plates and beverages. In fact, TPG Senior Editor Nick Ewen describes it as "one of the best lounges" in the Hilton Honors portfolio.
RELATED: Using points and miles to get to London
Bottom line
There's no harm in daydreaming about the trips you'll take once this pandemic passes, and there's certainly no harm in taking action to build up your point balances in anticipation. If you're looking for some truly jaw-dropping properties to plan your future travels, this list of Hilton hotels is a great place to start.
To start saving, consider adding a new Hilton credit card to your wallet now — especially with extended time to earn a welcome bonus, additional bonus points for grocery store purchases, and flexible free-night rewards with no blackout dates. Any of these cards would put you well on the way toward snagging a top-tier redemption at one of these hotels or another luxury property in the Hilton portfolio.
Featured image by cinemann69/Adobe Stock
Sign-up Successful!
Welcome to The Points Guy!