Mass confusion at Amsterdam Airport after KLM says it won't accept checked luggage
This post contains references to products from one or more of our advertisers. We may receive compensation when you click on links to those products. Terms apply to the offers listed on this page. For an explanation of our Advertising Policy, visit this page.
The Schip has truly hit the fan for thousands of air passengers in Amsterdam on Thursday.
After baggage systems at Amsterdam Airport Schiphol (AMS) malfunctioned on Wednesday, KLM informed many of its customers on Thursday that they won't be able to check luggage on flights connecting through the airport.
For more TPG news delivered each morning to your inbox, sign up for our daily newsletter.
This isn't an issue if you only have a carry-on, of course, but more so if you've just huffed and puffed your way to the airport with a few massive suitcases ready to sling onto the conveyer belt.
To make matters worse, some KLM employees reportedly told travelers that they will be unable to check bags on international flights, too. This is not the case and the current issues should only be affecting European flights departing from AMS where the destination is within Europe.
Related: What to do when an airline loses your bag
The disruption has affected hundreds of connecting flights at Europe's fourth-busiest hub, where many of the biggest airlines cover 300 destinations globally.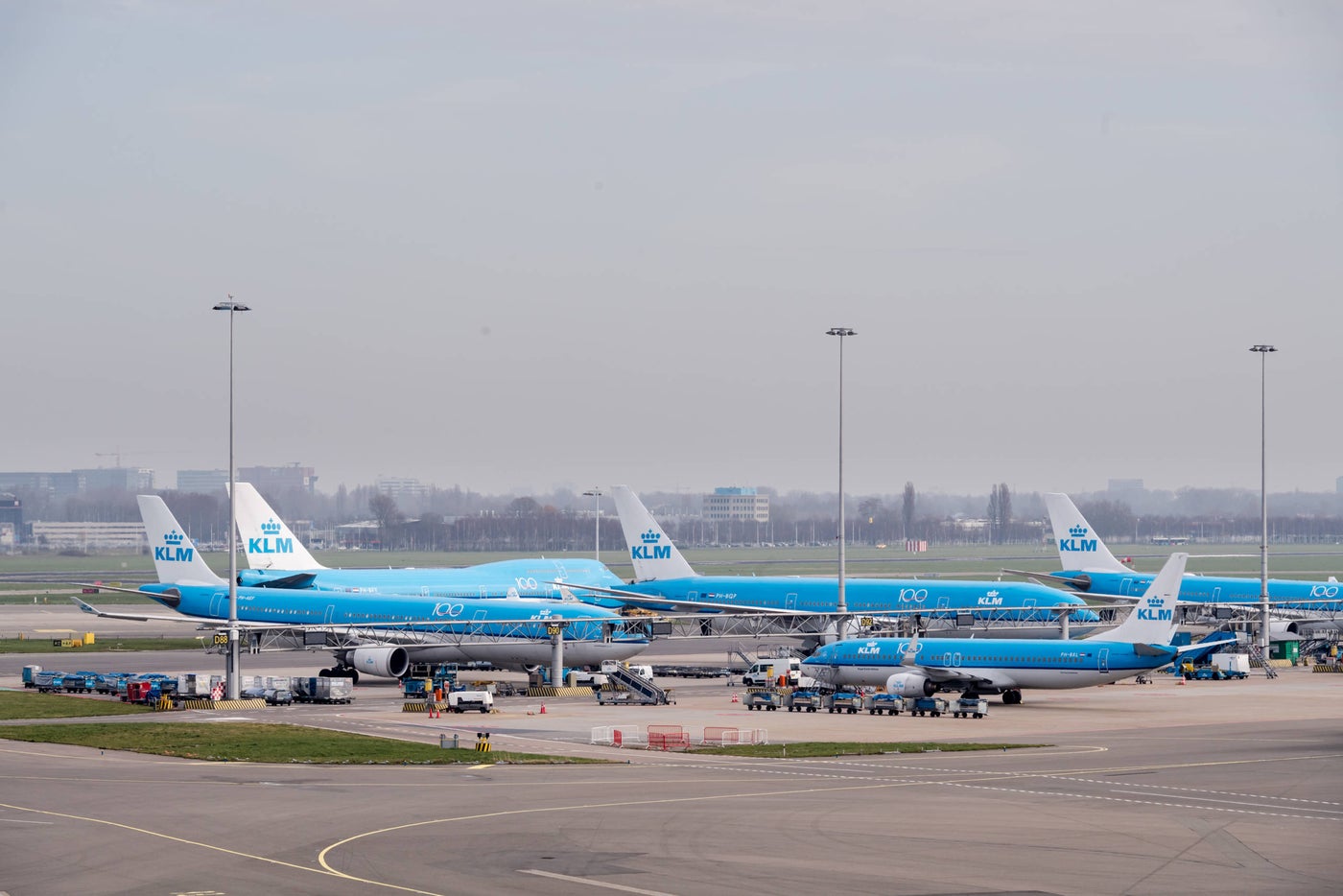 An email from KLM that befuddled flyers read, "Due to a major disruption of the baggage system at Amsterdam Airport Schiphol we are facing an unmanageable situation which is beyond our control."
Passengers unable to travel with only hand luggage could choose to rebook their flight free of charge, or request a travel voucher instead.
On top of the chaos now facing travelers at check-in, thousands of flyers in transit have been left without luggage.
The airline has asked passengers to check the status of their baggage by entering their name and reference number on its online luggage tracking portal, which you can find here.
On the back of this latest issue for KLM, its CEO, Marjan Rintel, emailed the airline's customers Thursday promising it had "additional measures and resources in place to get the luggage back to its owners and solve the necessary aftercare and claims."
"We understand that this is very frustrating and can leave customers feeling abandoned," she added. "But rest assured that we are working on your case. Please use our online rebooking, claims and refund services as much as possible."
While the airline has since claimed that the baggage system is back up and running, the problems may roll on for a while longer, especially after a KLM staff member using the carrier's Twitter account said, "I cannot guarantee whether there will still be a disruption tomorrow."
Related: Summer of strikes? European labor action already disrupting travel
Other carriers are said to have been affected by the tech issues, but right now it appears the Dutch flagship airline has borne the brunt of the broken machinery.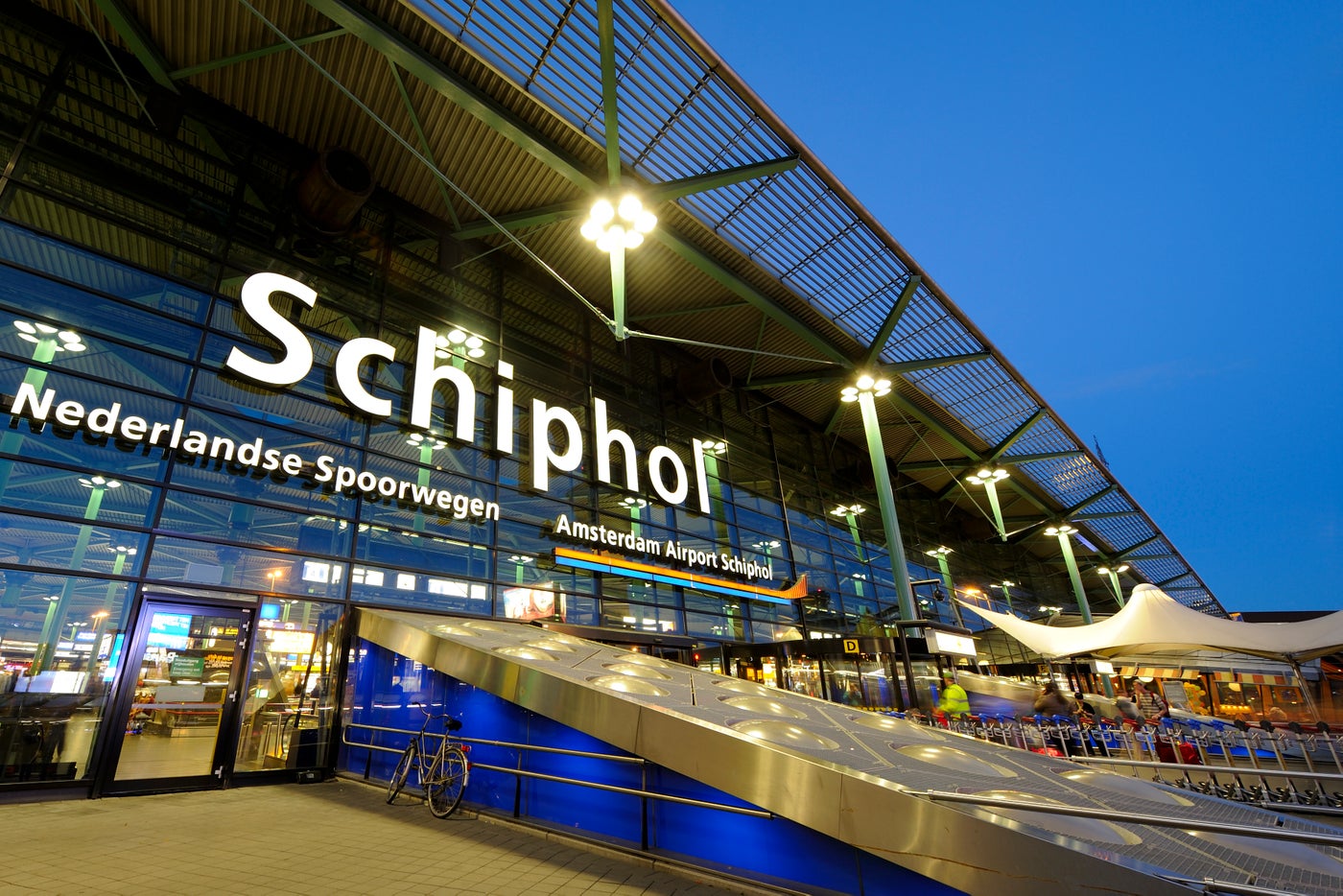 It's far from the only meltdown to hit Amsterdam of late. In addition to heavy strike action and the recent European heatwave, delays and cancellations have been on the rise this year.
Needless to say, it's been another week to forget for bosses at AMS.
What do I do if my luggage has been lost?
Don't panic. This week, we published an article on what to do if your baggage is lost by an airline. It's an in-depth guide to how to get it back and how to claim reimbursement if you don't.
For now, report delayed luggage with your airline at the earliest opportunity (at the very least you'll get a tracking number which you can use to keep tabs on the online tracking portal) and document everything you can.
KLM flyers can register delayed or lost baggage here.
What can I do if I can't fit my luggage into a carry-on?
This is a tricky one. If you have goods you can only take via checked luggage, or simply have too much to stuff into carry-on luggage, you may just have to rebook and wait it out.
Those who can't travel with hand luggage only are able to rebook their flight free of charge or request a travel voucher on KLM's website.
I missed my connecting KLM flight. What do I do?
Fear not: KLM says it will automatically rebook you on the next available flight if you miss your connecting flight.
"Note that your new flight might depart the following day. We'll send you your new flight details via e-mail or text message. You'll find your updated flight details and new boarding pass in My Trip or the KLM App."
Best of luck out there.
Featured photo by Evert Elzinga/ANP/AFP.
Sign-up Successful!
Welcome to The Points Guy!
Marriott Bonvoy Business® American Express® Card
Receive 1 Free Night Award every year after your Card account anniversary. Plus, earn an additional Free Night Award after you spend $60K in purchases on your Card in a calendar year. Awards can be used for one night (redemption level at or under 35,000 Marriott Bonvoy points) at hotels participating in the Marriott Bonvoy program.
Apply Now
More Things to Know
Limited Time Offer: Earn 125,000 Marriott Bonvoy Bonus Points after spending $5,000 in purchases on your new Card in your first 3 months of Card Membership. Offer expires 8/31/22.
6x points at hotels participating in the Marriott Bonvoy™ program.
4x points for purchases made at restaurants worldwide, at U.S. gas stations, on wireless telephone services purchased directly from U.S. service providers and on U.S. purchases for shipping.
2x points on all other eligible purchases.
Receive a 7% discount off standard rates for reservations of standard guest rooms at hotels that participate in the Marriott Bonvoy program when you book directly. Terms and Conditions Apply.
Receive 1 Free Night Award every year after your Card renewal month. Plus, earn an additional Free Night Award after you spend $60K in purchases on your Card in a calendar year. Awards can be used for one night (redemption level at or under 35,000 Marriott Bonvoy points) at a participating hotel. Certain hotels have resort fees.
Enjoy Complimentary Marriott Bonvoy Gold Elite Status with your Card.
Terms apply.
Regular APR
17.99% - 26.99% Variable
Recommended Credit
Excellent/Good