Skip the lines at Disneyland: 10 line-busting tips for less waiting and more playing
This post contains references to products from one or more of our advertisers. We may receive compensation when you click on links to those products. Terms apply to the offers listed on this page. For an explanation of our Advertising Policy, visit this page.
Editor's note: This is a recurring post, regularly updated with new information.
Whenever casual acquaintances hear how much my family visits Disneyland in Anaheim, California, they invariably ask about the long lines. Most are surprised to hear my response: "I don't do lines at Disneyland." How is that possible in a place that is regularly in the news for massive crowds? Sure, the crowds at Disneyland can be crushing. But if you have a smart strategy, it's 100% possible to dodge most lines.
For more TPG news delivered each morning to your inbox, sign up for our daily newsletter.

To do so, you simply need the right information to construct a smart touring plan. That's where this guide to skipping Disneyland lines comes in. Here are all the tools that savvy travelers can employ to have much shorter wait times on a Disneyland vacation (yes, even at newer attractions and lands like Star Wars: Galaxy's Edge).
If you are new to Disneyland travel, first read 9 things families should know before visiting Disneyland, and then come back to this guide for more advanced lessons on reducing your Disneyland wait times.
Related: These are the best times to visit Disneyland
Consult a crowd calendar
An easy way to experience shorter lines is to visit Disneyland when everyone else isn't. There are days where Disneyland crowds are terrible and days when the parks feel fairly empty.

How do you accurately choose a less crowded Disneyland date? There are a number of sites that publish crowd calendars to help you choose smarter days to visit if you have some flexibility. TouringPlans.com and IsItPacked.com are two of the most reputable and accurate sites.
Of course, many travelers, especially families with kids in school, can't always choose a low-crowd day for their Disneyland vacation. That's still OK — there are many other line avoidance strategies that should be in your toolbox.
Be careful not to put too much stock in crowd calendars either, especially many months in advance. Most calendars predicted things very wrong for 2019, when a spring ticket deal available to locals packed the park unexpectedly in May. The parks then became a ghost town all summer long after Star Wars: Galaxy's Edge opened, which was also not predicted.
Related: Best credit cards for Disney and Universal
Arrive for rope drop
The most straightforward way to stand in line less at Disneyland — on any day — is simply to be in the parks during the lowest crowd times of the day. The crowds are always much smaller first thing in the morning. Many guests have trouble getting up early on vacation, which is a factor that you should exploit. You can often get as much done in the first hour after Disneyland opens as you can all afternoon, when crowds are much heavier.

It's not enough to arrive at the parks a few minutes before the published park opening time. You need to put yourself among the early crowds that line up for "rope drop."
What is rope drop? Usually, Disneyland and Disney California Adventure will open the gates up to 30 minutes before the published park opening times. Guests can stroll up Main Street USA (or Buena Vista Street in DCA) and queue behind a rope further into the parks that cast members will "drop" at the official opening time. If you are right along the rope, you can be one of the first making a mad dash (I mean, "walking quickly") to the most popular attractions.
On low-crowd days, I recommend lining up at park gates at least 45 minutes before the park opening to make rope drop. On busier days, an hour or more is recommended to get maximum value from your time. Remember that you have to pass through Disney's security and bag checks (and take the parking shuttle if you are arriving via car), so leave time for all those steps.
Enter during 'Extra Magic Hour'
For Disneyland guests splurging on one of the three Disney-owned hotels (Disney's Grand Californian Hotel & Spa, the Disneyland Hotel or Disney's Paradise Pier Hotel), Disney makes a valuable early-entry privilege available: Extra Magic Hour ("EMH"). On Tuesdays, Thursdays and Saturdays, Disneyland park opens one hour early for Disney hotel guests. The same one hour early-entry privileges are available on Mondays, Wednesdays, Fridays and Sundays for Disney California Adventure. Not every attraction is open at that time, but many of the most sought-after ones are.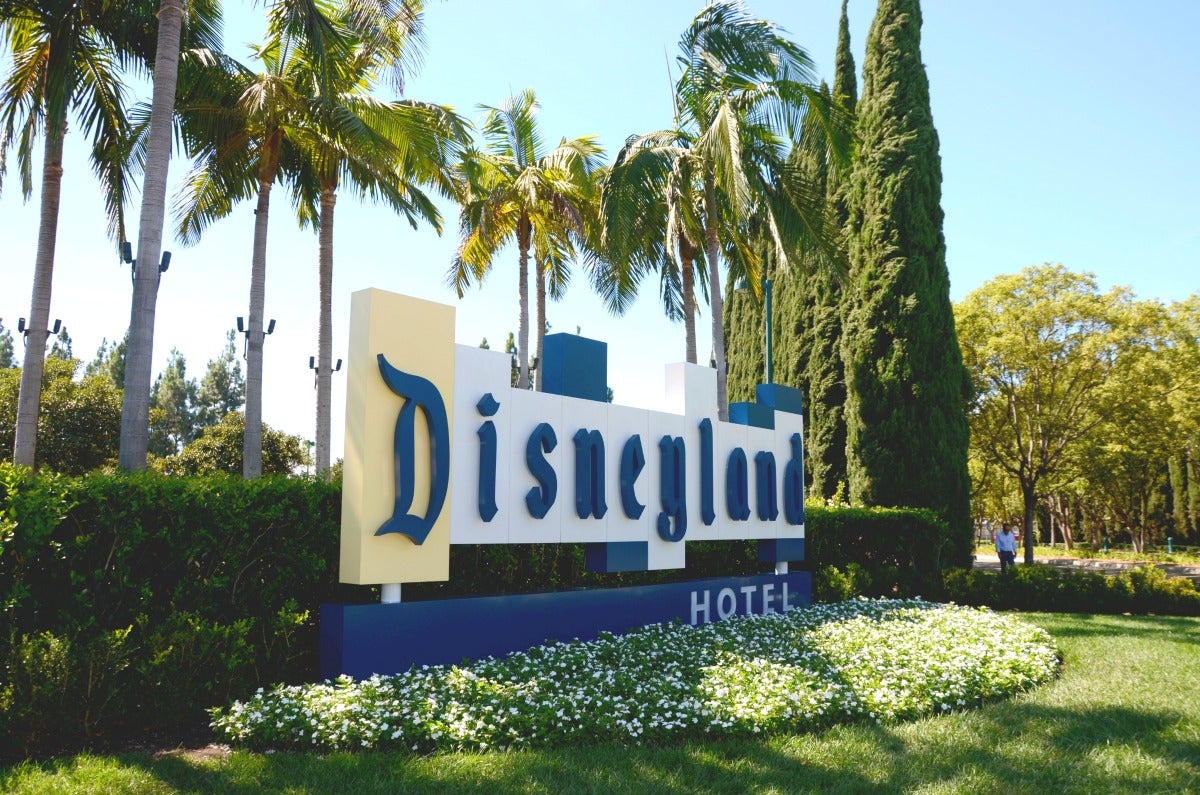 If you thought rope drop was great for short lines, Extra Magic Hour is that much better, since it is capacity controlled. In Disneyland, I find it is possible to ride at least five to eight Fantasyland and Tomorrowland attractions in this single hour. Especially smart picks are Peter Pan (but only if you are speedy and in the very front of the group entering the park), Alice in Wonderland, Mr. Toad's Wild Ride, Dumbo, Matterhorn and Space Mountain. Over in Disney California Adventure, top attractions to ride during EMH include Radiator Springs Racers, Toy Story Mania! and Soarin'.
Extra Magic Hour is also a smart time to snag a FastPass or two for attractions before anyone else can even enter the parks (more on FastPass below).
Make the most of 'Magic Mornings'
Although Extra Magic Hour is only available to guests staying at Disney-owned hotels, guests staying off-property near Disneyland aren't entirely out of luck. Disneyland also offers tickets to guests staying in non-Disney hotels that include one "Magic Morning" early-entry privilege. This perk is only available on park tickets of three or more days, and only for pre-purchased tickets, so don't wait to buy three-plus day tickets at the Disneyland gates.
Magic Morning offers early entry into Disneyland park only on Tuesdays, Thursdays and Saturdays; simply pick which day works best for your schedule with no advance selection required. Guests using Magic Morning enter Disneyland park along with the on-property guests who are using their Extra Magic Hour privileges. (Note that there's not a Magic Morning option for Disney California Adventure park.)
Use FastPass
Many theme parks have cut-the-line or virtual queuing services that help you stand in line less, but so many of them charge for the privilege. Disneyland offers its own virtual queueing service called FastPass. Unlike at some other theme parks, it's free.

Differing a bit from the current iteration of FastPass+ at Walt Disney World, Disneyland's FastPass service can only be booked and used the same day you are in the parks. Simply scan your park ticket at FastPass kiosks strategically located in multiple places within the parks to receive a one-hour-long return time window for the attraction. For the most part, you can only get one FastPass at a time, but check the reminder slip you will receive to learn when you are eligible for another FastPass. It's possible to accrue more quickly while working within the rules of the system.
When your FastPass return window starts, enter the attraction through the FastPass queue by scanning your park ticket. FastPass doesn't let you cut the ride's line entirely, but you'll be on most attractions within about five to 15 minutes rather than the 60- to 90-minute waits that have become standard for attractions like Radiator Springs Racers and Space Mountain.
(Note that the two new attractions in Star Wars: Galaxy's Edge are not offering FastPass yet, although both will eventually. You'll have to use either the standby line or single rider to ride Millennium Falcon: Smugglers Run or join a special virtual queue for Star Wars: Rise of the Resistance. We've written more about a strategy for these attractions in TPG's essential guide to Galaxy's Edge at Disneyland.)
Related: How to skip the line at America's favorite theme parks
Upgrade your FastPass experience with Disney MaxPass
If you want to take your FastPass experience up a level, I recommend the paid upgrade to Disney MaxPass, which is currently $15 per day, per ticket. MaxPass enables guests to book FastPasses on their smartphones.

Why is MaxPass superior to FastPass? With MaxPass, there's no running from one ride kiosk to another just to make a reservation, so the transit time savings are immense. You can book MaxPasses for a new ride while standing in line for one you just redeemed. You can even book a MaxPass for a ride in Disney California Adventure while in Disneyland park, and vice versa.
MaxPass users get a jump on regular FastPass users in several ways. For example, you can book a FastPass with MaxPass as soon as your ticket is scanned to enter the park. That means you can get a MaxPass while waiting behind the rope drop line on Main Street USA, at a time when regular FastPass users can't even physically get to the booking kiosks. Additionally, MaxPass regularly offers earlier return times than regular FastPass.

For guests planning to take in even a few of the thrill rides, MaxPass is absolutely worth the cost for the upgrade every time. I often find myself able to accrue so many MaxPasses within the rules of the system that I simply don't have time to walk to all the attractions I've booked. It's a good problem to have.
There's one final mini-hack that both MaxPass and FastPass users should maximize. If a ride goes down when you have a FastPass/MaxPass booked for it, the system automatically converts it into a multi-attraction FastPass you can use for any ride in that park any time for the rest of the day. There's nothing more glorious than having booked a FastPass for a less popular attraction like Roger Rabbit's Car Toon Spin only to find you are able to use it to shortcut the line at Space Mountain or Matterhorn instead!

Go solo with single rider
Disneyland has increasingly made single-rider lines available in the last couple of years. These lines are usually much shorter than the standard line, but come with the caveat that your party will be split up to fill in empty scattered seats on the attraction's ride vehicles. Unless you have small kids who aren't ready to ride alone, or are trying to capture that perfect family ride photo all in a single vehicle, using single-rider lines is a no-brainer. I've used them to walk onto Space Mountain with no wait at all when the ride had a 60-minute posted wait time. They are often helpful on Radiator Springs Racers (especially midmorning), Incredicoaster and Millennium Falcon: Smugglers Run.

A few words of warning, however. First, even attractions that offer single-rider lines don't always offer them consistently. Indiana Jones, for example, is notorious for its disappearing and reappearing single-rider line. Goofy's Sky School often only opens the line when the regular wait time exceeds about 20 minutes.
Second, single-rider lines can and do get shut down on busy park days when the line gets too long for the small spaces they occupy. As a result, these lines tend to function most optimally on medium-crowd days when the demand for rides is sufficient to open them, but not so great as to overwhelm their capacity.
Swap out with rider switch
While Disneyland's Rider Switch won't necessarily shorten your wait times, it is a valuable service that will prevent families with babies, toddlers and impatient young children from waiting in extra lines. Rider Switch enables parents or caregivers to take turns caring for little ones who are too small or too scared to ride — and still only stand in line once.
Rider Switch works by allowing, for example, mom to stand in line and ride on the Matterhorn with big sis while dad stays behind with baby brother. Then dad gets to go on the ride right afterward (usually by entering via the FastPass line or another access point with no wait) while mom takes care of baby brother. Big sis can even ride a second time with dad if you request it, as the second wave of riders from one group can include up to three people. Combine Rider Switch with FastPass or MaxPass for even shorter waits for the first round of riders.
Book a dining package
Some of the longest waits guests have at Disneyland are to see popular parades and evening shows like Fantasmic or World of Color. Guests often camp out for an hour or two or more for the prime viewing areas. While these waits aren't technically "lines," most of us want to avoid them.

If parades and shows are a priority for you (they don't happen to be for my family), then you can shortcut these long waits by booking a dining package. These dining packages include a meal as well as a reserved viewing area for the show. To be sure, booking a dining package isn't the most budget-friendly way to do Disneyland. You'll pay more for these meals than you would at a regular Disneyland restaurant, but the upcharge can well be worth the time you won't have to spend camping out for a good view of the show.
The restaurants and included shows change with the seasons, so be sure to check the Disneyland site for all the offerings during your visit. Disneyland dining can be booked up to 60 days in advance, so have your rough plan in place by this date to secure the more popular packages.
Related: The best restaurants in Disneyland
Be a VIP (or just luck into Disney magic)
Although all of the strategies we've discussed thus far are available to mere mortals, there are some VIP and lesser-known tricks to cut down your wait time.
Hire a VIP Tour Guide: For the ultimate splurge, hire a Disneyland tour guide (affectionately known as a "Plaid") for the day. Your guide will escort you onto rides, with no waits and no FastPass needed. Prices start at $2,975 for seven hours and your group can include up to 10 people.
Dine with a Club 33 Member: If you are lucky enough to know someone who is a member at the exclusive and expensive Club 33, you can usually score extra multi-attraction FastPasses from cast members when you dine there.
Attend a DVC Sales Presentation: There are a number of kiosks around the Disneyland Resort where you can hear a Disney Vacation Club (DVC) pitch. DVC is Disney's take on the timeshare. Incentives, including gift cards and FastPasses, are offered for attending one of the sessions. As with all timeshare presentations, question whether your time spent in the session is worth the time saved in attraction lines with the FastPasses and other benefits you receive.
Luck into Disney Magic: Last but certainly not least, sometimes Disney pixie dust falls onto your head when you least expect it. Cast members at Disneyland often have FastPasses they can give out at their discretion, just to spread Disney magic. You'll find reports of guests receiving them under a wide variety of circumstances, including simply keeping their cool when other guests were behaving badly after something went awry. While you should always be on your best behavior, being an exceptionally good guest can sometimes pay off in ways you might not expect.
Bottom line
You can't control how many other people visit the "Happiest Place on Earth," but you do have a lot of control over how much of your day is spent in line at Disneyland. We'd love to hear your favorite line-avoidance strategies. Meanwhile, here are some other articles to help you plan your family's magical trip to Disneyland:
Leslie Harvey is a mom of two who blogs at Trips With Tykes, is the co-host of the podcast Disney Deciphered and co-owns the Disneyland planning Facebook group, Disneyland with Kids.
Sign-up Successful!
Welcome to The Points Guy!
Delta SkyMiles® Platinum American Express Card
Earn 90,000 bonus miles after you spend $3,000 in purchases on your new Card in your first 3 months. Offer ends 8/3/2022.
With Status Boost™, earn 10,000 Medallion Qualification Miles (MQMs) after you spend $25,000 in purchases on your Card in a calendar year, up to two times per year getting you closer to Medallion Status. Earn 3X Miles on Delta purchases and purchases made directly with hotels, 2X Miles at restaurants and at U.S. supermarkets and earn 1X Mile on all other eligible purchases. Terms Apply.
Apply Now
More Things to Know
Limited Time Offer: Earn 90,000 bonus miles after you spend $3,000 in purchases on your new Card in your first 3 months. Offer ends 8/3/2022.
Earn up to 20,000 Medallion® Qualification Miles (MQMs) with Status Boost® per year. After you spend $25,000 in purchases on your Card in a calendar year, you can earn 10,000 MQMs up to two times per year, getting you closer to Medallion® Status. MQMs are used to determine Medallion® Status and are different than miles you earn toward flights.
Earn 3X Miles on Delta purchases and purchases made directly with hotels.
Earn 2X Miles at restaurants worldwide including takeout and delivery in the U.S., and at U.S. supermarkets.
Earn 1X Miles on all other eligible purchases.
Receive a Domestic Main Cabin round-trip companion certificate each year upon renewal of your Card. Payment of the government imposed taxes and fees of no more than $80 for roundtrip domestic flights (for itineraries with up to four flight segments) is required. Baggage charges and other restrictions apply. See terms and conditions for details.
Enjoy your first checked bag free on Delta flights.
Fee Credit for Global Entry or TSA PreCheck® after you apply through any Authorized Enrollment Provider. If approved for Global Entry, at no additional charge, you will receive access to TSA PreCheck.
Enjoy an exclusive rate of $39 per person per visit to enter the Delta Sky Club® for you and up to two guests when traveling on a Delta flight.
No Foreign Transaction Fees.
$250 Annual Fee.
Terms Apply.
Regular APR
17.24%-26.24% Variable
Recommended Credit
Excellent/Good