5 of the best health gadgets for travelers
This post contains references to products from one or more of our advertisers. We may receive compensation when you click on links to those products. Terms apply to the offers listed on this page. For an explanation of our Advertising Policy, visit this page.
As the travel industry reopens following COVID-19 shutdowns, TPG suggests that you talk to your doctor, follow health officials' guidance and research local travel restrictions before booking that next trip. We will be here to help you prepare, whether it is next month or next year.
Whether you're interested in health apps and technology to get fit, to enhance your performance or you just want to keep tabs on your general well-being, there is something out there for everyone. For most people, a simple fitness tracker will do the job but there are many more health aspects you can track with the various technology and apps that are being developed.
You can use gadgetry to assist jet lag recovery by monitoring sleep performance, to keep an eye on your blood sugar so you can adapt your diet or simply to remind you to take a moment to breath properly on a long flight. Below are some of the best options out now.
1. The Oura Ring
What is it? It's a ring that you wear all the time that tracks your sleep, body temperature and heart rate. It syncs to an app on your phone to give you a better understanding of your health data and you can also set health goals. It reads your body temperature every minute and detects any activity and inactivity during the day.
Pros: It's one of the biggest health tech innovations out at the moment and does an incredible amount of work for such a little piece of jewelry. The tracking is very precise and gives accurate sleep stage tracking as well as telling you if you should be training or not. It also alerts you if you're being a little too lazy so might prompt you to go for a walk after a long-haul flight.
Cons: The price point isn't easy on the wallet and you have to wait four weeks to receive your ring. You will also need to get your ring size before ordering, which can be a chore. You may not like wearing rings or it may clash with other jewelry.
Price: Between $350 – $1,180
Where to buy: ouraring.com
2. Freestyle Libre
What is it? Essentially it's a tool to track your blood sugar. It's designed for people with diabetes so that they can monitor their blood sugar levels by measuring the glucose concentration in interstitial fluid. You wear the patch on the back of your arm for 14 days straight. You can use it also to track your blood glucose response to certain foods.
Pros: It's the first "wearable" tool that can track blood sugar. You can also use it to see what individual responses you get from specific foods. It's waterproof so there's no problem wearing it while enjoying a dip in the pool.
Cons: It can draw unwanted attention as you have to wear it on the back of your arm. The device is also often sold out.
Price: $75 for a patch lasting 14 days.
Where to buy: www.freestylelibre.com
3. Nima Sensor
What is it? A pocket "food detective" to see if your food contains either gluten or peanuts. You place a small sample of the food you want to test in a disposable capsule, then insert the capsule into the Nima sensor to run the test. In a few minutes it will indicate whether or not the presence of the ingredient you're trying to avoid was detected.
Pros: It's perfect for those worried about food contamination or if you're traveling and don't trust the food in a restaurant. In the light of recent food allergy scares, it's a must for those traveling with a nut or gluten allergy.
Cons: It's expensive to get the kit and keep testing your food as you have to keep buying packs of capsules. Stock can also be sparse.
Price: $233 for the sensor and $30 for a pack of six test capsules.
Where to buy: nimasensor.com
4. Heart Math
What is it? A gadget for the stressed out individual who can't seem to just meditate by closing their eyes. You attach a clip to your ear and use an app on your phone to "turn your stress into resilience, to achieve higher levels of performance."
Pros: It works as a mini game to help you destress. You practice each day and it mimics meditation which has huge benefits on the mind and body. You can even take it with you on the plane and play when you need mind rest. It takes just five minutes three times per day to have an effect.
Cons: It's an expensive meditation tool and you may get the same effects by breathing in for five seconds and out slowly for five seconds.
Price: $208 for the sensor which connects to an app on your phone
Where to buy: www.heartmath.co.uk
5. Apple Watch Series 5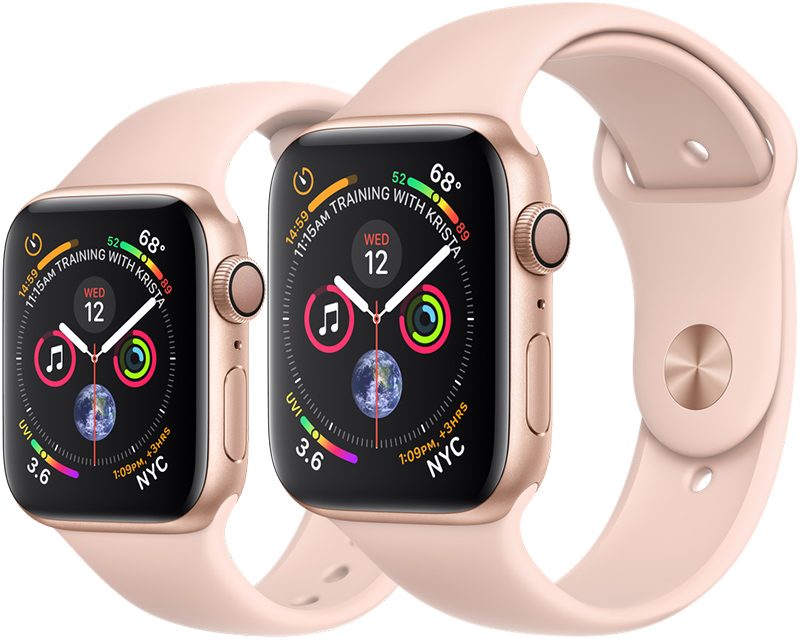 What is it? A smartwatch that links to your phone and also tracks your health. It also helps you keep track of your heart rate, menstrual cycle and taps you if noise levels rise to a point that could impact your hearing.
Pros: It can keep track of your heart health whilst traveling as there is an ECG (electrocardiography) app that measures your heart rate. It also tracks noise so can tell you if the nonstop crying baby in 10A poses a risk to your hearing. There are apps to remind you to drink water, take a breath and even track food.
Cons: An expensive gadget and a newer model will be probably released in a year's time.
Price: From $399
Where to buy: www.apple.com
Bottom line
With all the developments emerging in health technology, now is the time to invest in a nifty gadget that can keep track of your well-being while traveling. There are options for all budgets, too.
Featured image by Getty Images/Stevica Mrdja/EyeEm
Sign-up Successful!
Welcome to The Points Guy!
Delta SkyMiles® Platinum American Express Card
Earn 90,000 bonus miles and 10,000 Medallion® Qualification Miles (MQMs) after you spend $3,000 in purchases on your new card in the first three months of card membership. Offer ends 11/10/2021.
With Status Boost™, earn 10,000 Medallion Qualification Miles (MQMs) after you spend $25,000 in purchases on your Card in a calendar year, up to two times per year getting you closer to Medallion Status. Earn 3X Miles on Delta purchases and purchases made directly with hotels, 2X Miles at restaurants and at U.S. supermarkets and earn 1X Mile on all other eligible purchases. Terms Apply.
Apply Now
More Things to Know
Limited Time Offer: Earn 90,000 Bonus Miles and 10,000 Medallion® Qualification Miles (MQMs) after you spend $3,000 in purchases on your new Card in your first 3 months. Offer expires 11/10/2021.
Earn up to 20,000 Medallion® Qualification Miles (MQMs) with Status Boost® per year. After you spend $25,000 in purchases on your Card in a calendar year, you can earn 10,000 MQMs two times per year, getting you closer to Medallion® Status. MQMs are used to determine Medallion® Status and are different than miles you earn toward flights.
Earn 3X Miles on Delta purchases and purchases made directly with hotels.
Earn 2X Miles at restaurants worldwide, including takeout and delivery and at U.S. supermarkets.
Earn 1X Miles on all other eligible purchases.
Receive a Domestic Main Cabin round-trip companion certificate each year upon renewal of your Card. *Payment of the government imposed taxes and fees of no more than $75 for roundtrip domestic flights (for itineraries with up to four flight segments) is required. Baggage charges and other restrictions apply. See terms and conditions for details.
Enjoy your first checked bag free on Delta flights.
Fee Credit for Global Entry or TSA Pre✓®.
Enjoy an exclusive rate of $39 per person per visit to enter the Delta Sky Club® for you and up to two guests when traveling on a Delta flight.
No Foreign Transaction Fees.
$250 Annual Fee.
Terms Apply.
Regular APR
15.74%-24.74% Variable
Recommended Credit
Excellent/Good