Don't Miss Out on Dining Bonuses By Deleting Emails
This post contains references to products from one or more of our advertisers. We may receive compensation when you click on links to those products. Terms apply to the offers listed on this page. For an explanation of our Advertising Policy, visit this page.
Update: Some offers mentioned below are no longer available. View the current offers here.
As the Points & Miles editor here at TPG, it should go without saying that I rarely miss an opportunity to boost my loyalty program account balances. Whether it's using online shopping portals or swiping the best credit card for different bonus categories, I'm constantly doing what I can to get me and my family closer to our next award trip.
However, I recently ran into a snafu that cut my earnings by a factor of 10, all because of some deleted emails. Let me explain.
I love simple ways to earn bonus points or miles, and one of my favorite methods along these lines involves the Dining Rewards network. If you're not familiar, this program is a collection of thousands of restaurants around the country that partner with major airline and hotel programs (including Alaska, American, Delta, Southwest, United and Hilton Honors) to award you bonus points or miles on your purchases. All you do is link your credit card(s) that you use at restaurants, and when you swipe it (or one of them) at a participating eatery, you'll earn a bonus. It's an almost effortless way to boost your earnings when dining out.

Most of the participating programs offer three tiers of membership, with different earning rates for each:
Basic member: This is the level you'll get just for signing up. You'll generally earn 1 mile or point for every $2 you spend (though some offer 1 mile/$).
Select member: This is the level you'll get for opting to receive email communications from the program. This typically boosts your earning rate to 3 miles or points per $1 spent.
VIP member: This "status" is earned by completing 11 dines in a calendar year and is valid for the rest of the year in which you earned it and the entire following year. This typically awards you 5 miles per $1 spent.
As you can see, this is a big range. For certain programs, a VIP member can earn 10x the rewards a Basic member earns. I managed to squeak out VIP status in the Alaska Airlines Mileage Plan Dining program by completing my 11th dine in December 2018, and I was excited for at least a full year's worth of 5x earnings. When you factor in the bonus Ultimate Rewards points I earn at restaurants with my Chase Sapphire Reserve, I'd be getting a return of 15% at participating establishments throughout all of 2019 based on TPG's most recent valuations.
Or so I thought …
How I Was Downgraded
In mid-February, I used the companion fare benefit on my Alaska Airlines Visa Signature® credit card to spend a long weekend in Portland, Oregon with my wife and daughter. As a beer enthusiast, I was excited to try out some of the city's plethora of breweries, and one of the establishments we visited was Von Ebert Brewing (side note: it was fantastic, and I highly recommend it). Little did I know that it was a participating restaurant in the Rewards Network.
Earlier this week, I happened to find an email confirming my earnings in my personal junk folder, but I was surprised at the number of miles.

I knew I had spent more than that, so I logged into my account to verify. Imagine my surprise when I found that I was now a Basic member:

I reviewed my 2018 activity and confirmed that I had (in fact) completed 11 dines, and I verified that my VIP status should be valid through 2019. Perplexed, I called customer service using the Contact Us section of the site and spoke to a friendly representative. He put me on a brief hold to investigate before coming back with a bombshell.
If you delete or otherwise don't open emails from your preferred dining program, you'll be automatically downgraded to a Basic member.
In my case, my personal email provider had started flagging emails from Mileage Plan Dining as junk, and when I periodically cleaned out that folder, I didn't think about marking them as "Not Spam" or actually opening them. As a result, the program thought that I was no longer an active member, so they cut my bonus earning rate from 5 miles/$1 spent to 1 mile/$2 spent. That meant that for every dollar I spent, I'd be missing out on 4.5 Alaska miles.
Fortunately, the rep was able to restore my previous status, and I've added Mileage Plan Dining as an allowed email sender, so hopefully this won't happen again. I also only missed out on 342 Alaska miles when you compare the two earning rates (worth just over $6), so it wasn't catastrophic by any stretch. However, this could've been very costly had I not caught the error and taken steps to resolve it. I spent $560.54 at participating restaurants last year, so that level of spending this year would've lost me 2,523 Alaska miles, worth $45.41. That's a bit more painful!
What Can You Do?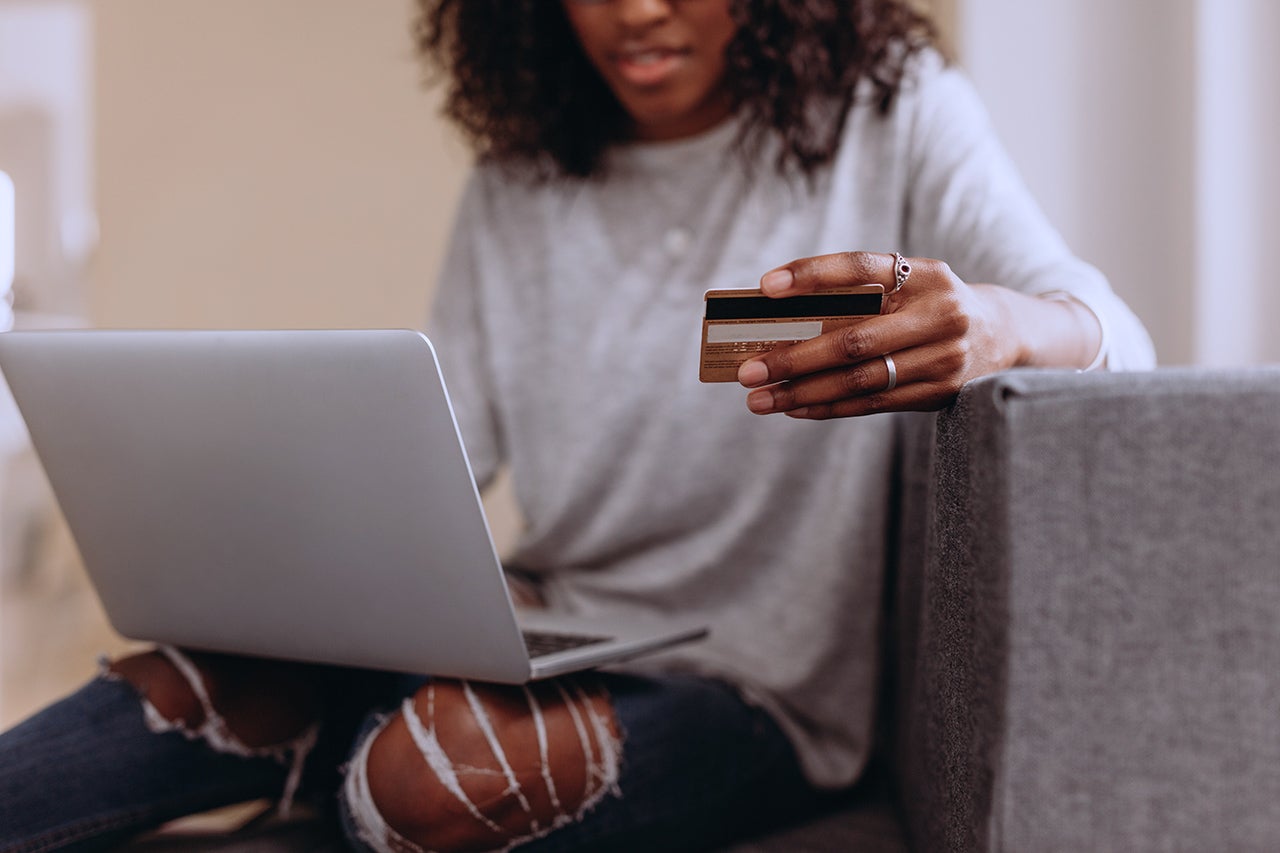 Fortunately, there are a few easy things you can do to prevent this from happening to you:
Open the emails: The first thing to do is to actually open the emails you get from your chosen dining partner program. It's easy to ignore the ones that come through, and I'm sure that I quickly deleted several without even thinking about it. I learned the hard way that this is tracked and could come back to bite you.
Check your spam/junk folder: I try to clean out my junk emails every week or so, just to make sure that real emails don't get flagged incorrectly. That's where I found my email confirmation from Mileage Plan Dining regarding my bonus at Von Ebert Brewing. If your personal email account has started delivering these messages to your spam or junk folder, pull them out and open them.
Add the program as an allowed sender: Once you've received at least one email, be sure that the program's email address is permitted. This will generally end with @email.rewardsnetwork.com, but if you do a search for "Rewards Network" in your Inbox, you should be able to find it.
And of course, if you haven't signed up for one of these programs, stop what you're doing and register now! Some are even offering welcome bonuses to new members:
All of these are in addition to the standard earning rates you'd enjoy, though be aware that each of your credit cards can only be associated with one of the programs at a time. If you have your American Express® Gold Card, for example, linked with Alaska Dining and then sign-up for United Dining and add the card to that site for the above bonus, it'll no longer be linked to Alaska's site.
Bottom Line
Picking up bonus points or miles with minimal effort is my favorite way to earn, and signing up for a Dining Rewards Network program is (in my opinion) a no-brainer. These earnings won't get you an international first class ticket by themselves, but every little bit helps! Just be sure to opt-in to receive emails for a better earning rate, and then actually open and read said emails to avoid an unexpected downgrade.
Featured photo by Matheus Frade on Unsplash.
Sign-up Successful!
Welcome to The Points Guy!
Delta SkyMiles® Platinum American Express Card
Earn 90,000 bonus miles after you spend $3,000 in purchases on your new Card in your first 3 months. Offer ends 8/3/2022.
With Status Boost™, earn 10,000 Medallion Qualification Miles (MQMs) after you spend $25,000 in purchases on your Card in a calendar year, up to two times per year getting you closer to Medallion Status. Earn 3X Miles on Delta purchases and purchases made directly with hotels, 2X Miles at restaurants and at U.S. supermarkets and earn 1X Mile on all other eligible purchases. Terms Apply.
Apply Now
More Things to Know
Limited Time Offer: Earn 90,000 bonus miles after you spend $3,000 in purchases on your new Card in your first 3 months. Offer ends 8/3/2022.
Earn up to 20,000 Medallion® Qualification Miles (MQMs) with Status Boost® per year. After you spend $25,000 in purchases on your Card in a calendar year, you can earn 10,000 MQMs up to two times per year, getting you closer to Medallion® Status. MQMs are used to determine Medallion® Status and are different than miles you earn toward flights.
Earn 3X Miles on Delta purchases and purchases made directly with hotels.
Earn 2X Miles at restaurants worldwide including takeout and delivery in the U.S., and at U.S. supermarkets.
Earn 1X Miles on all other eligible purchases.
Receive a Domestic Main Cabin round-trip companion certificate each year upon renewal of your Card. Payment of the government imposed taxes and fees of no more than $80 for roundtrip domestic flights (for itineraries with up to four flight segments) is required. Baggage charges and other restrictions apply. See terms and conditions for details.
Enjoy your first checked bag free on Delta flights.
Fee Credit for Global Entry or TSA PreCheck® after you apply through any Authorized Enrollment Provider. If approved for Global Entry, at no additional charge, you will receive access to TSA PreCheck.
Enjoy an exclusive rate of $39 per person per visit to enter the Delta Sky Club® for you and up to two guests when traveling on a Delta flight.
No Foreign Transaction Fees.
$250 Annual Fee.
Terms Apply.
Regular APR
17.24%-26.24% Variable
Recommended Credit
Excellent/Good