Individual Sponsorship
Points For Peace | About | Conferences | TPG Fellows | Donate | Sponsorships
$25,000 commitment
The Points Guy is offering a once-in-a-lifetime travel opportunity to join him in Liberia, Ghana, Guatemala, or South Africa in 2020. For a $25,000 donation to Points for Peace, you and a guest will sponsor one of these cities and actively participate in the PeaceJam conference there.
Activities include:
Taking part in the local service project and workshops alongside PeaceJam youth
Joining PeaceJam and TPG staff at the conference opening and closing ceremonies
Attending the PeaceJam welcome dinner
Lunch with Brian Kelly
Photo opportunity, meet and greet and Q&A session with the visiting Nobel laureate.
Farewell dinner with PeaceJam and TPG staff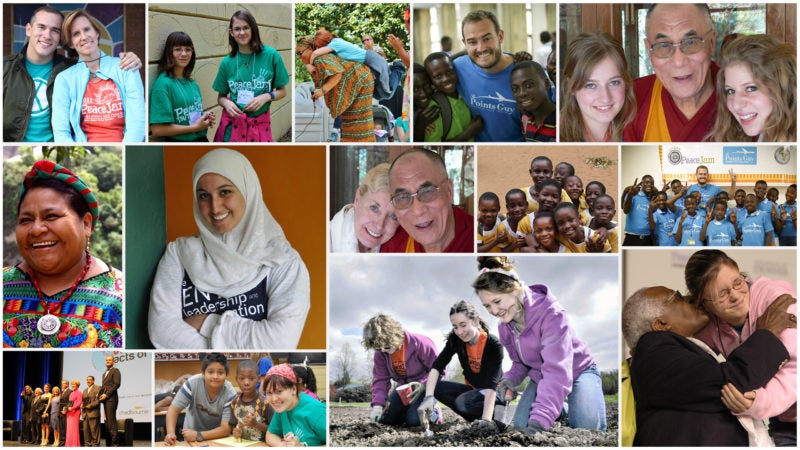 Individual sponsorships are limited to two per country and do not include flights or accommodations. TPG will help coordinate all trip logistics.
For more information, email peace@thepointsguy.com.