24 hours into sailing: Here are 7 ways the brand-new Disney Wish has surprised me
This post contains references to products from one or more of our advertisers. We may receive compensation when you click on links to those products. Terms apply to the offers listed on this page. For an explanation of our Advertising Policy, visit this page.
Editor's note: TPG writer Summer Hull sailed on Disney Wish on a free trip provided by Disney Cruise Line. The opinions expressed below are entirely hers and weren't subject to review by the line.
---
One of these things is not like the other.
Disney Wish just joined Disney Cruise Line's fleet as its fifth ship and the line's first new ship in a decade. While the first four ships — Magic, Dream, Wonder and Fantasy — are certainly unique in their own ways, they are clearly closely related sisters.
But not Wish.
Disney Wish looks similar to its sisters on the outside, with Disney's traditional red funnels and black, white and gold paint job, but in many ways, the ship is a very different experience on the inside.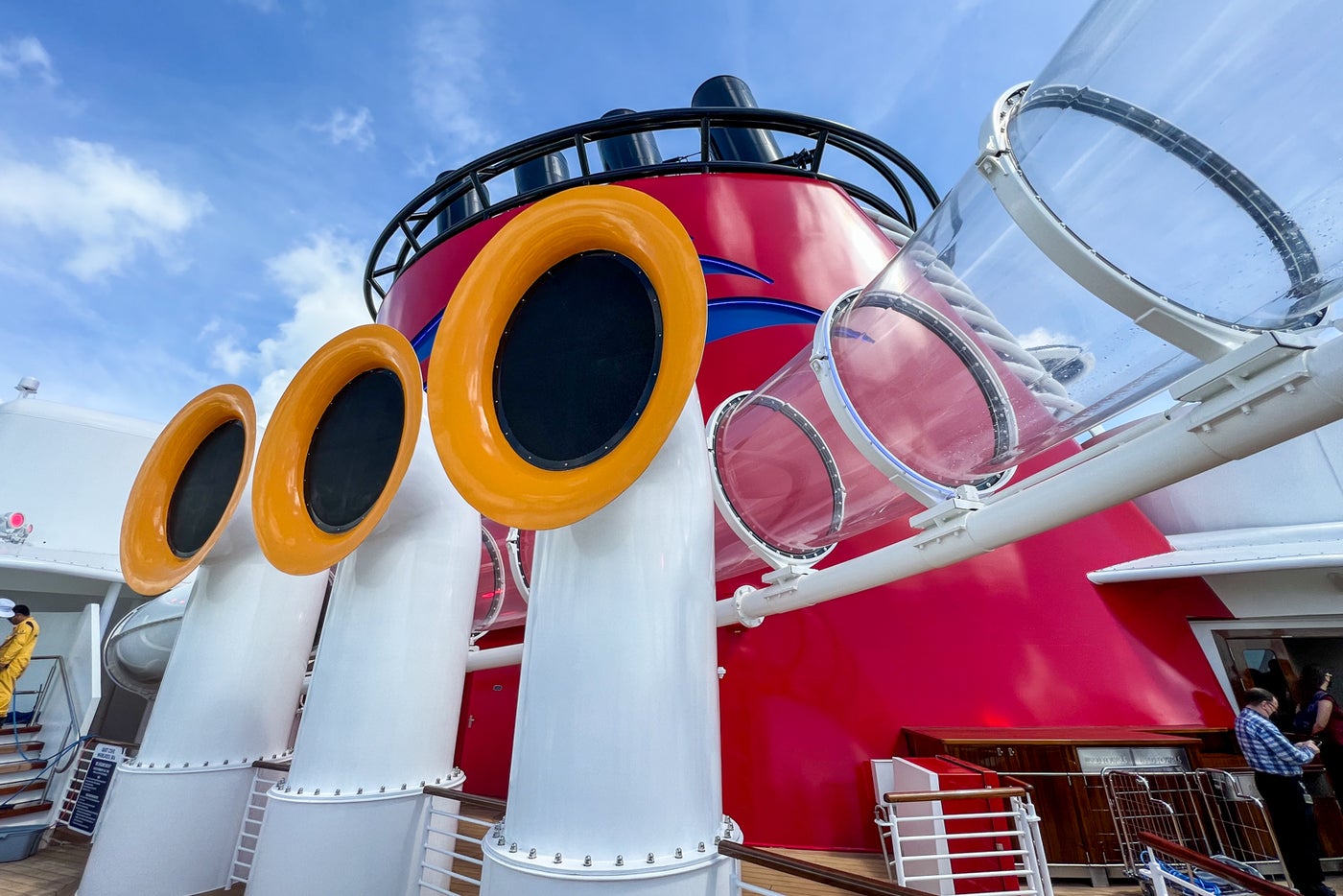 Though I've sailed multiple times with Disney Cruise Line on the first four ships, Disney Wish has already surprised me in a few ways, even though I'm only one day into the christening voyage. Some of these are small differences, while others are much larger shifts.
Here are seven ways Disney Wish has surprised me.
Disney Wish feels like a modern hotel … or a castle
The first four Disney ships have a timeless, bold, nautical feel. Lots of navy blue, red and white are in play on those ships.
That theme makes you feel like you're on a classic ocean liner, which is cool, but Disney chose to go in a new direction with Wish. It is refreshingly fun to see something noticeably different in the fleet.
Related: A first look at photos aboard the Disney Wish
Disney Wish also leans into shades of blue, but it accents the color with pinks, golds, greens and other lighter, modern tones.
It feels more in line with the way Disney is now designing its higher-end hotels — like the Grand Floridian — than its first four cruise ships.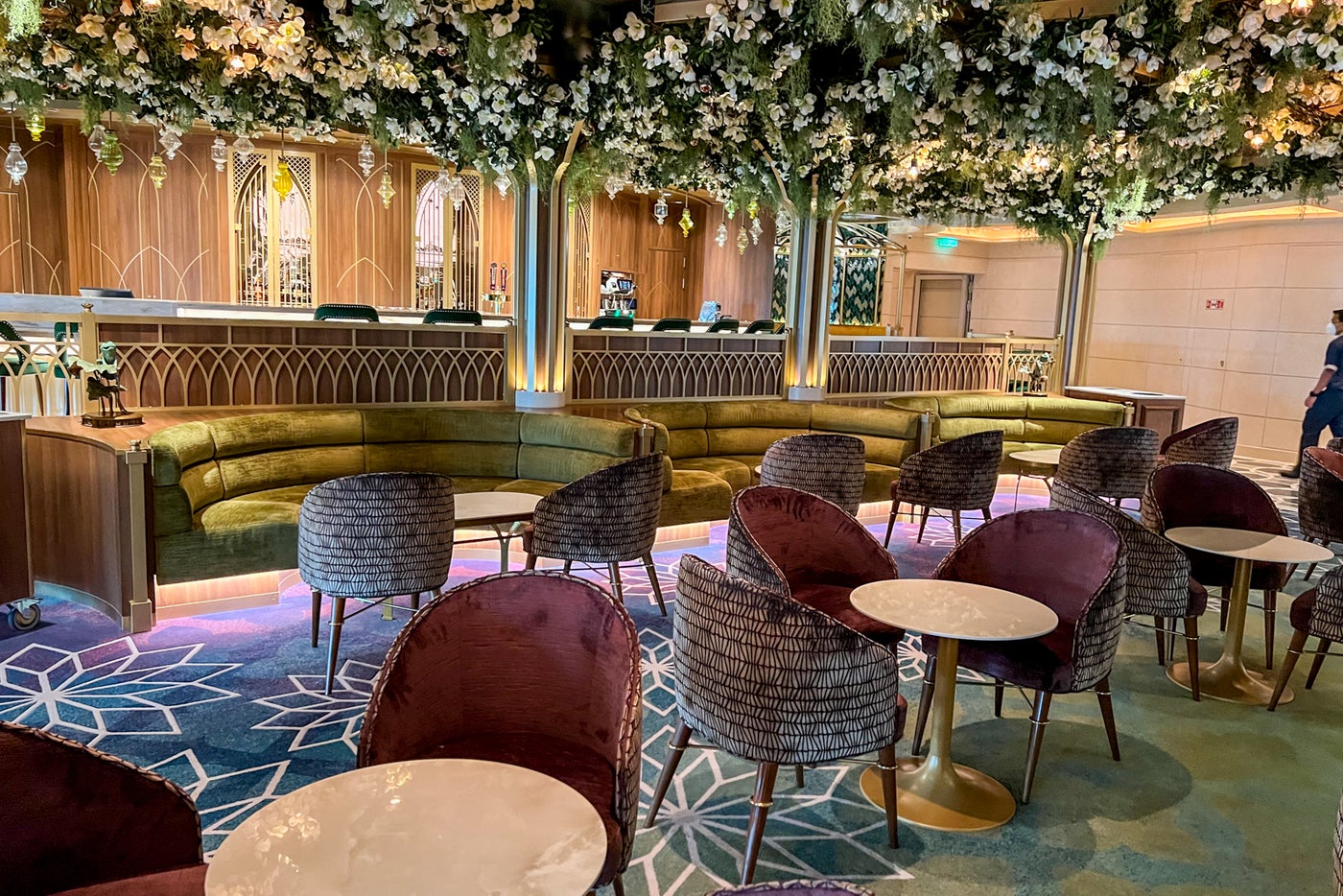 I'd describe the vibe on board Disney Wish as new hotel meets cruise ship, with a splash of castle.
It's beautiful, different and a whole lot of fun.
The food is really good
Don't get me wrong; I'm happy enough with the food on the first four Disney ships, but I'm a lot happier with the food on Disney Wish. I don't know why it's better, but four meals in, I can say that it is.
It's not just the restaurants showcasing better cuisine. The on-deck food near the pools is several notches above the pool-adjacent food on the other ships. I actively sought out a second on-deck meal on this sailing, whereas on past Disney cruises, I only eat by the pool when absolutely necessary for a meal of chicken fingers and fries.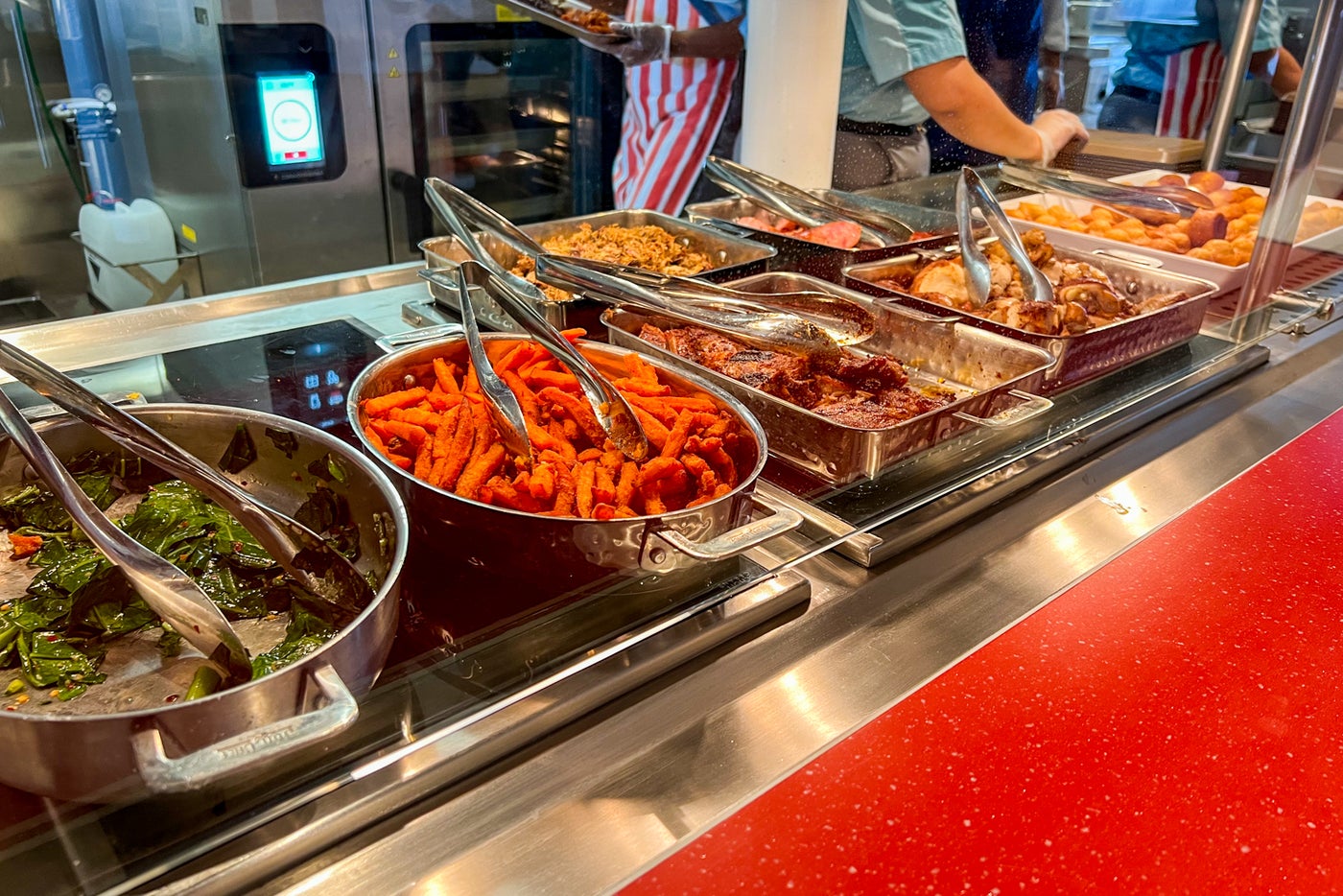 I had the same reaction to lunch in 1923. It was a better midday meal than lunches I've eaten on other Disney ships in the past.
The dinner in Arendelle, the Frozen-themed restaurant, was also substantially better than I expected. I thought the show would be the star of the evening, but the salmon, veggies and other sides were just as strong.
Related: What it's like on a Disney Cruise
You don't have to touch the elevator buttons
This is small but definitely different.
To request the elevator, you just hover your finger over the button and the floor is "magically" selected.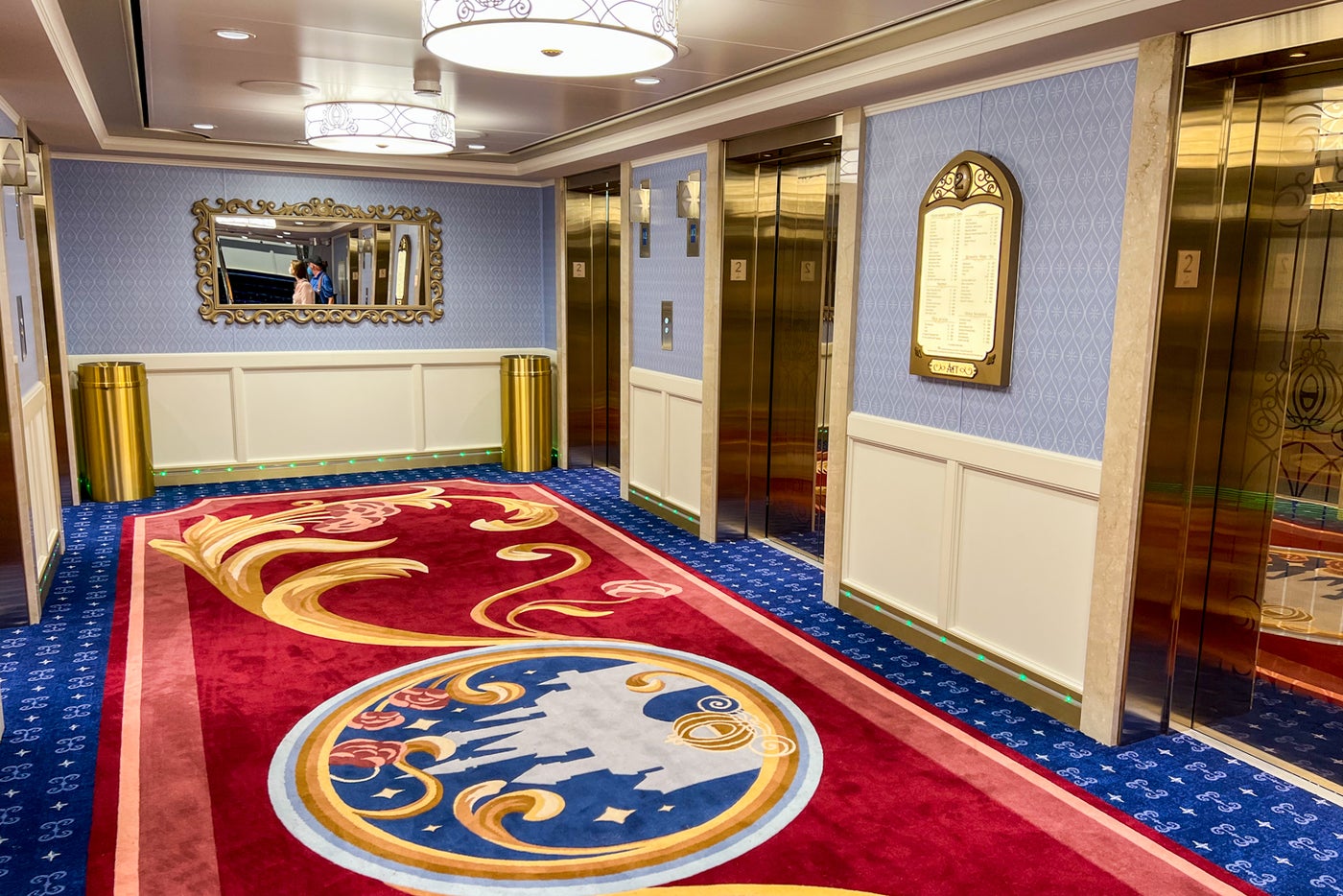 In my experience, this does lead to some accidental floors being selected when kids get close to the buttons, but it's still sort of … magical. Oh — and there are no midship elevators, so that's a bit of a surprise, too.
The best adult drink involves a popsicle
Yes, there's a $5,000 Star Wars drink on Disney Wish, but I'm guessing that's not a real menu option for most. The best drink most cruisers can afford is one with a popsicle.
In the adults-only area of the ship, you'll find four popsicle-based drinks: Strawberry Basil, Berry Mojito, Cucumber Honey Dew or Mango Tajin. Each is served with a glass of accompanying liquid, such as Black Cherry White Claw, Moet or Topo Chico.
These are called Pop-Spritz and cost $15 each. Having sampled the Berry Mojito, Cucumber Honey Dew and Strawberry Basil options, I can affirm they are all outstanding and absolutely worth the trip to the back of the ship in the adult area.
The AquaMouse is mostly like the AquaDuck
These can't all be positive surprises (though most unquestionably are). But so far the "first Disney attraction at sea," AquaMouse, isn't as different from the existing AquaDuck water slide on Disney Dream and Fantasy as I would have hoped.
It's a lot of fun — but it's not that different from the others.
It was having operational trouble today, so I'm happy to be proven wrong if some key elements were down on this preview. But while the cute Mickey cartoons going up the ramp were fun to see, I'm not sure that differentiates it enough from AquaDuck to warrant being treated as an "attraction" when the others aren't.
The spa will take your breath away
Honestly, many parts of the ship took my breath away, but the spa is several notches above what you'll find on other Disney Cruise Line ships.
The large outdoor area and the indoor rainforest area could keep you relaxed and happy for hours. The ice room, the swings with the warm water for your feet and the heated loungers are just as nice as you'd find anywhere.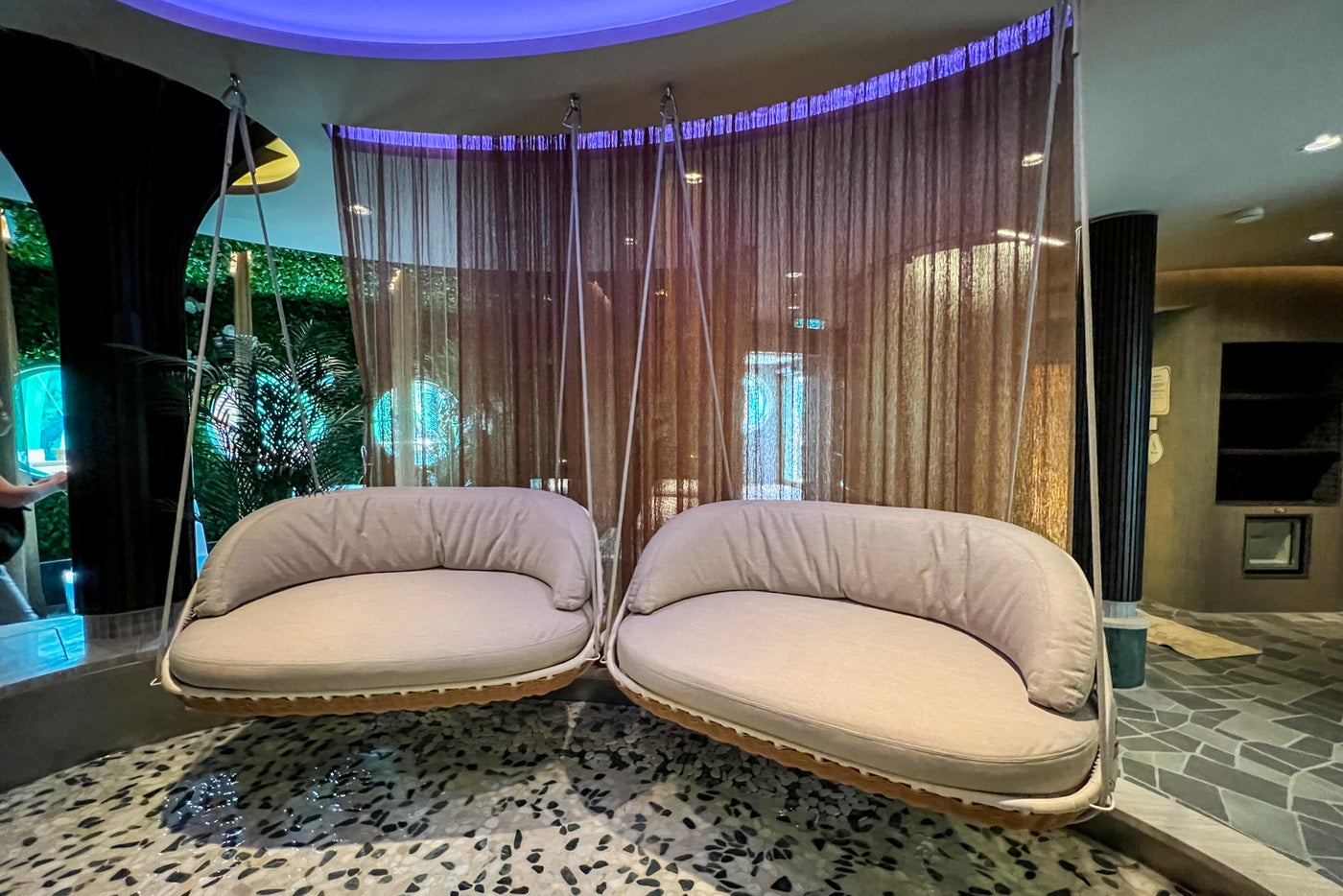 A pass to the Rainforest Room is priced at $166 for the duration of this cruise, but space allowing, you can visit it as many times as you want over the course of the sailing.
I actually wanted to be in one of the many pools
This is where the reality of our media preview sailing, with its likely lower capacity and fewer kids, could be influencing my opinion. But that doesn't tell the whole story about the pools being more inviting on Wish.

Disney Wish offers more pools than its sisters — including several I actually want to spend time in.
The infinity pool on the back of the ship feels modern and inviting for the 18+ contingent.
Even on the main part of the pool deck, there are layers of family pools, some of which actually go all the way up to my chin and are fun to jump in to cool off.
Bottom line
Disney Wish is decidedly Disney with a princess makeover area for the little ones (including a Captain Minnie outfit!), Disney movies in the theaters, onboard characters and two all-new restaurants that double as immersive Disney entertainment.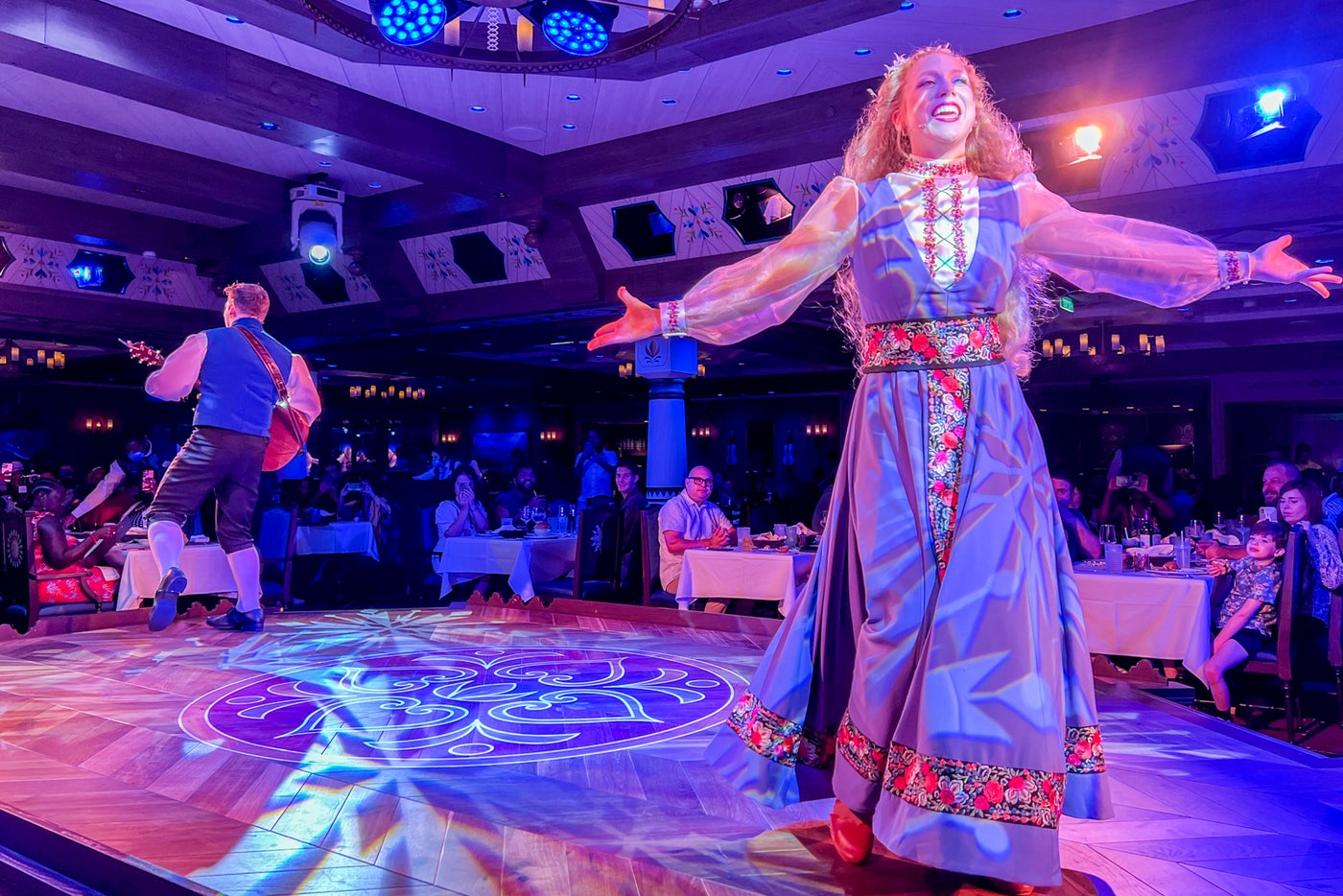 But it's the type of Disney where you can round a corner, leave the characters behind and suddenly be in a modern, gorgeous space with fabulous cocktails and an elegant vibe.
It's beautiful, and there's no question I will want to sail again as soon as possible. Three nights isn't nearly enough to explore all it has to offer, especially when it's so different from the line's other ships.
Featured image by Summer Hull/The Points Guy.
Sign-up Successful!
Welcome to The Points Guy!
Marriott Bonvoy Business® American Express® Card
Receive 1 Free Night Award every year after your Card account anniversary. Plus, earn an additional Free Night Award after you spend $60K in purchases on your Card in a calendar year. Awards can be used for one night (redemption level at or under 35,000 Marriott Bonvoy points) at hotels participating in the Marriott Bonvoy program.
Apply Now
More Things to Know
Limited Time Offer: Earn 125,000 Marriott Bonvoy Bonus Points after spending $5,000 in purchases on your new Card in your first 3 months of Card Membership. Offer expires 8/31/22.
6x points at hotels participating in the Marriott Bonvoy™ program.
4x points for purchases made at restaurants worldwide, at U.S. gas stations, on wireless telephone services purchased directly from U.S. service providers and on U.S. purchases for shipping.
2x points on all other eligible purchases.
Receive a 7% discount off standard rates for reservations of standard guest rooms at hotels that participate in the Marriott Bonvoy program when you book directly. Terms and Conditions Apply.
Receive 1 Free Night Award every year after your Card renewal month. Plus, earn an additional Free Night Award after you spend $60K in purchases on your Card in a calendar year. Awards can be used for one night (redemption level at or under 35,000 Marriott Bonvoy points) at a participating hotel. Certain hotels have resort fees.
Enjoy Complimentary Marriott Bonvoy Gold Elite Status with your Card.
Terms apply.
Regular APR
17.99% - 26.99% Variable
Recommended Credit
Excellent/Good