5 ways to improve your credit score
This post contains references to products from one or more of our advertisers. We may receive compensation when you click on links to those products. Terms apply to the offers listed on this page. For an explanation of our Advertising Policy, visit this page.
Editor's note: This post was originally published on Sept. 19, 2019.
If you're looking to reap the rewards of some of the best travel credit cards, it's not as simple as filling out the pre-approved application that landed in your mailbox. Pre-approved doesn't mean you're really approved. Instead, the bank will still conduct a thorough review of your personal finance history to determine your creditworthiness, and if you're approved, it'll also use that information to calculate your APR and set your credit limit.
Your personal financial history is bundled into one key piece of information: your credit score. It represents how much debt you have, how well you've done at making on-time payments, how long you've been using credit and a range of other factors. Credit scores range from 300 to 850; the higher your credit score, the more likely you'll receive approval for the best credit cards, like the Chase Sapphire Preferred® Card.

How to improve your credit score
So what can you do to push your score closer to that coveted (and insanely-hard-to-actually-reach) 850 goalpost? Outside of the obvious must-dos such as making on-time payments and avoiding the pitfalls of maxing out your cards, there are other ways to improve your credit score. Consider these key lessons.
1. Credit reporting agencies aren't always correct
Before making any adjustments to your financial behaviors, make sure that credit reporting agencies have correct information about you. A 2012 study conducted by the Federal Trade Commission found that 5% of consumers had errors on their reports that might result in paying more for banking products. There are three major credit-reporting agencies, Equifax, Experian and TransUnion, and federal law guarantees you free access to your report once each year. Review each history to make sure that they're error-free.
2. Paying down debt requires some personal changes
Once you've reviewed your history, it's time to focus on the areas where you can have an immediate impact. The best place to start is creating an aggressive timeline to pay off any existing credit card debt.
Take a look at your monthly spending habits to identify areas where you can reduce expenses to shift additional money toward reducing your credit card balance. Can you eliminate that expensive cable bill? Does your mobile phone company offer any lower-priced plans? Are you spending too much on dining out? By making adjustments to your personal spending habits, you can create positive change for your credit score.
3. Keep your debt-to-credit ratio in check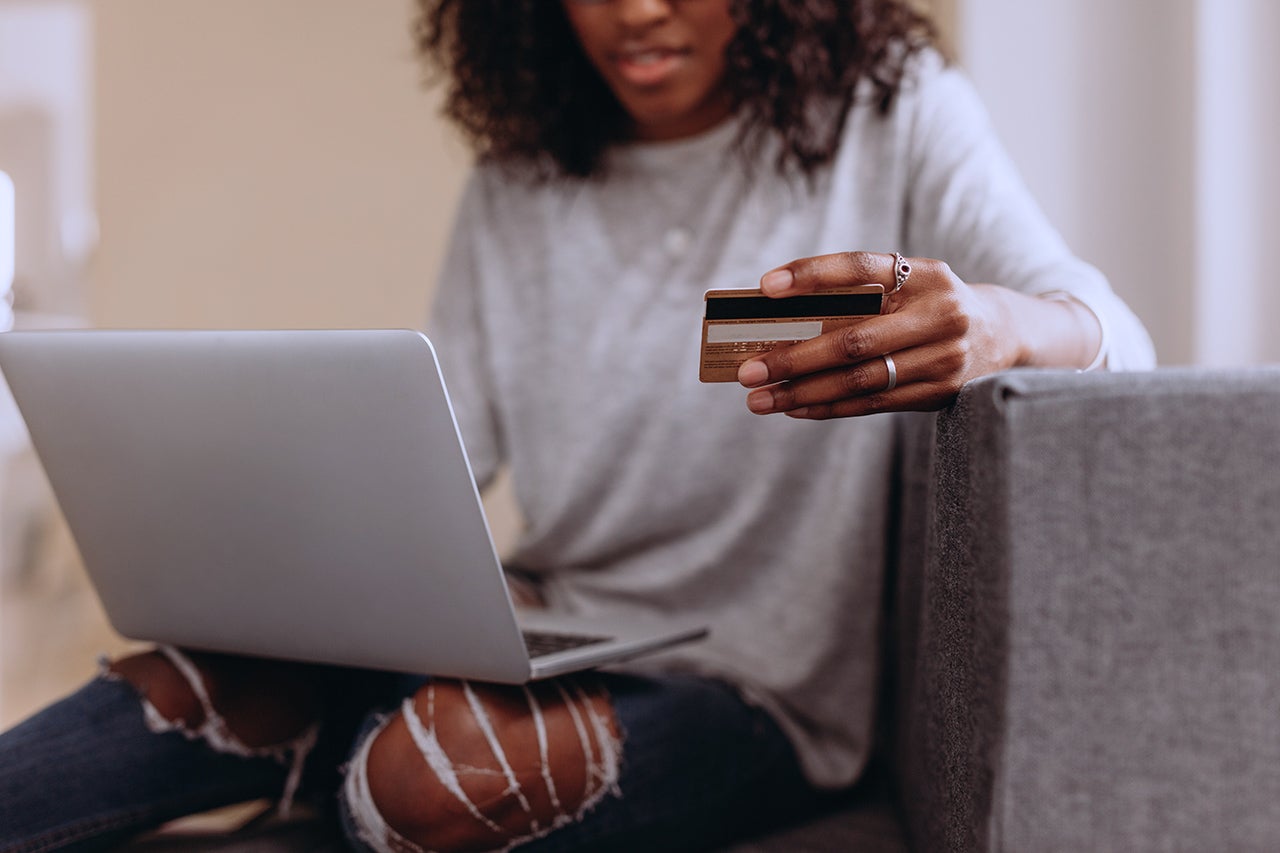 Although your payment history plays the biggest role in calculating your score, the second-most important factor is how much you owe relative to how much credit you have available. It's your debt-to-credit or credit utilization ratio, and most experts will tell you to keep it under 30%. Shrinking the amount of money you owe and keeping it even lower can make a big difference. As a personal example, I recently managed to boost my score by 26 points with one big payment that shrank my utilization ratio to under 10%.
4. Consider asking for a credit limit increase
If your account is in good standing, you may want to ask your bank for an increase in your line of credit. Asking for an increase is unlikely to trigger a hard credit inquiry since you already have the account. The other good news: It's easy. According to a survey conducted by CreditCards.com earlier this year, 85% of respondents managed to secure credit increases with a simple ask. Once you get it, though, don't use it to spend more. The extra space is designed to improve that crucial debt-to-credit ratio.
5. Closing old cards can create new troubles
You may believe that closing other lines of credit will make you look better in the eyes of potential lenders. Fewer cards means you're more responsible, right? Not necessarily. If you have older cards that you aren't using as frequently, their age plays a valuable role in establishing yourself as a trustworthy individual. Additionally, the credit limit on those cards is helpful in your overall debt-to-credit ratio.
Rather than closing all your old cards, I recommend keeping the oldest card open and maintaining some regular activity on it. If you have a card with an annual fee you might be able to downgrade to a credit card with no annual fee to keep the account open for the long term.
Finally, be patient. Your credit score isn't going to make a humongous jump overnight. If you can make on-time payments and limit your debt, your score will get better.
Featured image by @criene via Twenty20.
Sign-up Successful!
Welcome to The Points Guy!